Are you interested in starting a sublimation printer business? Sublimation printing is also known as thermal transfer printing. It is a type of digital printing that makes use of heat to transfer ink from some reservoir to the printing surface. The process can be utilized for prints that are expected to be highly durable -like t-shirts and labels.
What are the potential markets? Who will you sell to? What are the best available products? What types of machines can I get? These are some of the common questions that most sublimation business beginners will have with respect to sublimation printer business ideas.
In this article, let us help you with some information on sublimation printing business insights. Although a successful business is run through experience, the importance of ideas is what leads the way at the start up of companies. In short, the business idea comes before success.
Innovative Sublimation Business Ideas
To start a sublimation printing business, it is advised to do some research and head out to the market to determine whether or not the product you wish to design is in demand by the target audience. A company will not succeed if there's no demand for the product in the market.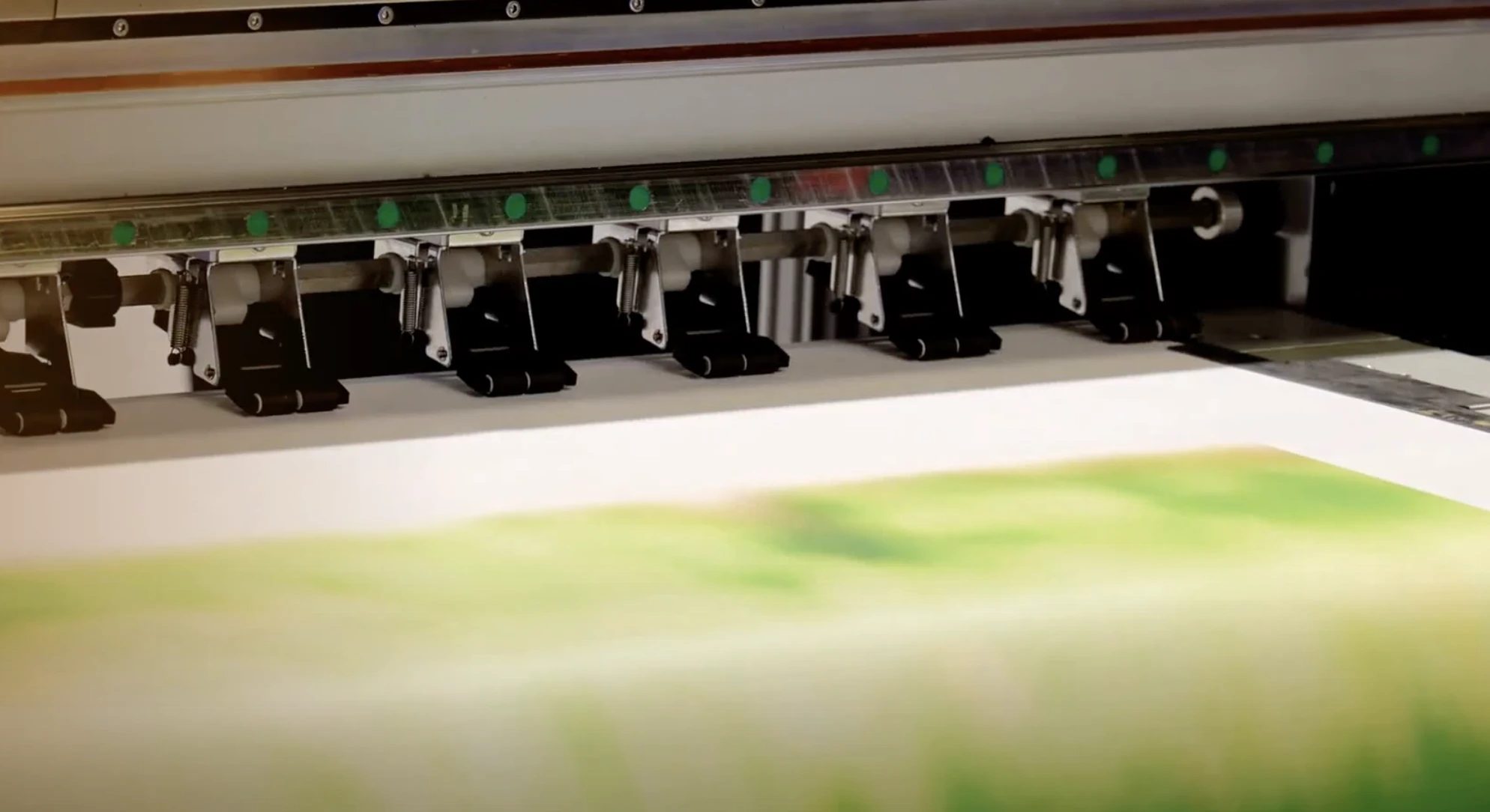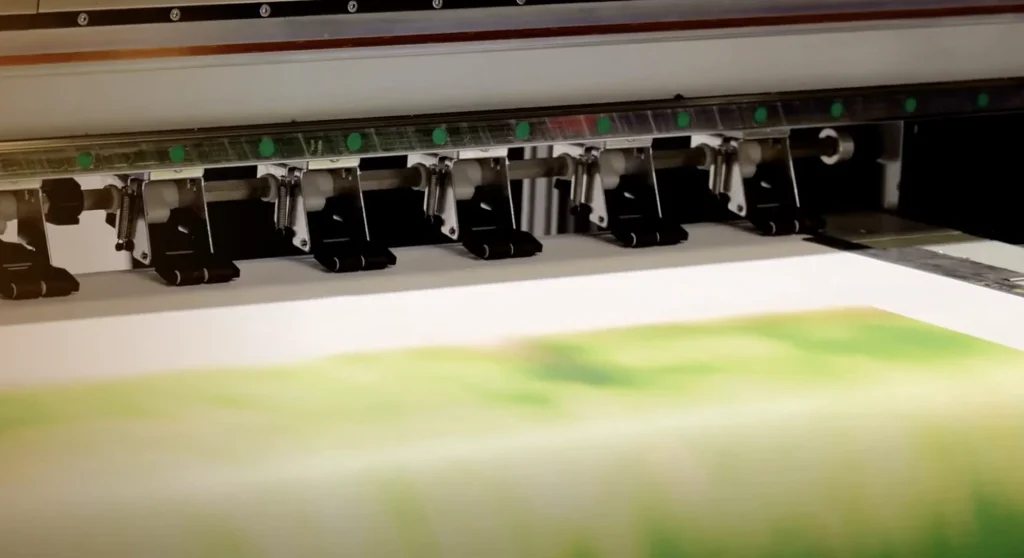 Top Best Sublimation Printer Business Ideas 2022
Are you an entrepreneur with an understanding of business development looking to break into the sublimation printing business?
Well, we got you covered with 16 sublimation business ideas to get you started:
Digital printing press
Mug & ornament printing
Flex printing
Headboard art printing
Mobile phone cover designs
For sale by owner boards
Mouse mat printing
Pizza box advertizing
Make & sell cut coasters
Sign making
T-shirt & clothing printing
Photograph blocks
Promotional sticker prints
Niche-specific greeting cards
Wallpaper printing
Puzzle making
#1 Digital printing press
Digital printing is famous for more quality and less quantity requirement for top-quality printing. It helps in getting rid of the series of steps (mechanical steps) required for the conventional printing process -including color proofs, making dedicated plates for high-quality ink rollers, and making films.
It is amongst one of the most lucrative business ideas delivering higher returns. It simply depicts the process of printing from some digital-based image directly to a wide range of media.
#2 Mug printing
In the modern gifting industry, there is no denying the overall popularity of coffee mugs. Moreover, nowadays, people buy coffee mugs in the form of personalized gifts. Therefore, if you look forward to starting a sublimation business with a specific niche product, you can think of printing high-quality coffee mugs. You can personalize the coffee mugs by printing images, photographs, or even quotes through sublimation printing.
The first step towards printing a coffee mug would be the creation of a unique pattern or a design on the computer system. Then, you can print the design or the pattern on the mug's surface with the help of the sublimation printer. Printed coffee mugs can be sold for around $2 to $5 per piece. Therefore, it turns out to be one of the easiest ways to maximize your overall profits in business.
Your business doesn't have to be limited to printing mugs. You can print any similar items like ornaments, to maxmize orders and income!
#3 Flex printing
The concept of flex printing has grown rapidly in most nations of the world. Previously, flex printing was limited only to the concept of banner printing for political parties during election. However, nowadays, flex serves to be an important tool for the exterior advertising industry.
With the help of a sublimation printer, you can think of designing different types of flex that are quite famous like vinyl, star flex, eco-solvent flex, solvent vinyl, solvent flex, backlit, eco-solvent vinyl, and so more. The business can turn out to be quite profitable -not only in urban places, but also in smaller towns.
#4 Art headboards
Headboards or other furniture for beds featuring intricate and expansive photographs or art have started becoming quite famous in specialty retail stores in many parts of the world. Moreover, these are also featured impressively in publications and interior designing magazines. This results in the creation of a great opportunity for budding entrepreneurs to capitalize on the all-new trend by launching a business that will design, manufacture, and sell art headboards for your home.
The headboards can feature enlarged photographs or original art paintings that are sublimed or printed on the headboard. The bespoke art headboards can also be sold to furniture or decoration retailers on a wholesale basis. Otherwise, you can think of selling them directly to the consumers or even field professionals.
#5 Phone case designs
The trend of designing interesting and beautiful phone cases is quite famous amongst the millennials and Gen-Z individuals. Almost everyone having access to a smartphone will want to use a protective, yet designer cover to keep their phones secured at all times. You can have protection while adding flares of colors at the same time.
The classic hard shell of phone covers will protect the smartphone from accidental drops as well as scrapes -keeping the phone in great condition. Smartphone cases are also excellent marketing options for modern businesses. They can go ahead with incorporating the desired message to the phone covers of the entire team for achieving a professional and modern look. In this aspect, sublimation printing business can be immensely profitable.
#6 For sale by owner boards
Several homes, businesses, cars, and boats are sold every year throughout the world. These items are sold out privately by the respective owners. Therefore, this helps in the creation of a great opportunity for innovative business people or entrepreneurs to launch a profitable printing business.
For your printing business, you can go ahead with creating For Sale by Owner boards for dedicated marketing kits. With the help of For Sale by Owner boards or marketing kits, it is possible to create marketing materials that are specifically meant for marketing of a particular item -like a car.
#7 Mouse mats
In the modern era, almost everyone knows how to operate computers. Therefore, most individuals have a dedicated computer system at homes to carry out a wide range of applications -right from official work to online shopping and a lot more. As a printing business owner, you can think of sublimating the business details onto sublimation mouse mats while handing them out in the form of marketing materials.
It is quite common for people nowadays to customize even mouse mats with a personalized picture or photograph of family & friends. Therefore, it might be a decent idea to launch a printing business that will cater to this requirement.
#8 Pizza boxes
It is observed that owners of pizza businesses usually get the respective pizza boxes for around 50 percent of the total costs for allowing non-competing, local merchants to put advertisements on the subsequent pizza boxes. This helps these pizza business owners save significantly almost every year.
Local merchants or businesses that consider advertising on pizza boxes will receive access to low-cost investment, still quite effective forms of advertising. Advertisements for such local businesses can also be in the form of small cut-outs or coupon codes featuring discounts for the products and services of the merchants.
Consumers will continue receiving delicious hot pizzas after their order thanks to the packaging, along with valuable discount coupons that can be easily redeemed across local stores.
#9 Make & sell cut coasters
Coasters deliver impressive utilitarian value to the end users. However, the fact that makes them truly interesting is that most of them are available nowadays with impressive designs, patterns and pictures. Therefore, they have become appealing pieces of decoration and day-to-day functional items.
As a sublimation printing business owner, you can think of using them as a promotional tool for your business or even selling them for profits. If you wish to get into the sublimation business with ample profits, you can consider launching beautiful and functional make & sell cut coasters.
#10 Sign making
Are you talented in sign-making? In such a case, you can think of getting yourself a sublimation printer and launching a profitable sign-making business for yourself. A sublimation printer for sign-making can help you earn fruitful rewards in the long run.
The machine for sublimation printing is commonly used for the purpose of printing signs across a wide range of materials -including wood, metal, plastic, glass, and so more. You can also come up with innovative and interesting 3D designs.
#11 T-shirt & clothing printing
One of the most common business ventures involving the art of sublimation printing is t-shirt printing. Most potential business owners earn huge profits by leveraging their knowledge as well as expertise in a feature-rich graphics editing software to design appealing t-shirts that everyone loves.
Using a sublimation printer and sublimation paper, it is possible to print unique and impressive designs on t-shirts to enhance its overall appearance and functionality.
As the end result, a customer will have access to cool t-shirts that exhibit designs featuring complex structures and patterns. T-shirts featuring sublimation prints can be sold online or even offline. The price of these t-shirts will depend on specific factors like the skills of the graphic designer who designed the print, the craftsmanship needed to create the t-shirt, and the fabric used.
#12 Photograph blocks
Quite lately, there has been a surge in the number of online or offline orders for beautiful photograph blocks. Photograph blocks are great items for personalized gifts to friends and family members. These can also be used as items for displaying and remembering family vacations or good times together.
Those involved in the business of photograph blocks are witnessing major profits and orders from different industries -especially the sporting industry. It is because it is trending to give away photo blocks rather than conventional trophies to the winning teams.
#13 Promotional sticker printing
Promotional stickers are great tools for advertising. You can plan setting up your printing business by focusing on the printing and marketing of a wide range of promotional stickers. With the help of a top-quality sublimation printer, you can transfer the desired image on a substrate -usually a polyester fabric material, coated ceramics, or metal.
In the process, three core ingredients are used -including heat, pressure, and sublimation ink. You can make use of this unique form of printing to ensure the printing of personalized items or promotional stickers.
#14 Niche-specific greeting cards
Are you the one who loves giving out specialized greeting cards to others on special occasions? If you possess the art of creating interesting designs and patterns for greeting cards, you can launch a successful sublimation business. Niche-specific greeting cards are great gifting items and are always high on demand.
As you enter the sublimation printing business, you can start over with helping other businesses create as well as maintain a proper rapport with the respective clientele by designing customized greeting cards for special occasions.
You can also think of sending out personalized greeting cards to announce things like special events to the clients. There is the option of designing embellished cards featuring logos and signature of the clients for a more personalized touch. The major advantage of this type of business is that you can start it over as a part-time business. To top it all, it is a fun-filled and enjoyable business. Even when you are not able to see the reactions of the recipients, you know that they are going to love and adore the personalized gift.
#15 Wallpaper printing
Are you fond of designer wallpapers for your home or office design? You can come across two variants of wallpapers for your home or office -including non-PVC and PVC wallpapers. The market demand for wallpaper design and installation has increased in the past few years. Therefore, you can think of starting a wallpaper-printing business on a small or medium scale.
#16 Puzzle making
Puzzles are in huge demand -especially when it comes to holiday gifting. If you think of being a part of the profit, you can start a puzzle-making business using the sublimation printing method. Most puzzles tend to be rectangular. Therefore, it is easier to set up the puzzle-making business with sublimation printing. You can choose between magnetic puzzles, hardboard, or cardboard puzzles.
Conclusion
Due to the overall popularity of the sublimation business, there is no denying the fact that most people are interested in launching this business. A majority of the time, people simply reach out for ideas or advice on something that delivers different outcomes. Most people are intrigued by interesting sublimation business ideas. However, there are several factors to consider.
Every business will require a proper strategy to execute. Therefore, even in a common business involving sublimation printing method, you need to have a dedicated business plan. The business plan should aim at covering what items you would like to manufacture, where you would want to sell them, whether you wish to sell them online or offline, promotional ideas for exposure and the type of equipment needed to run the business.
Comprehensive Solutions to Popular Inquiries
1. Is the sublimation business profitable?
Sublimation is a rewarding and profitable business. With increasing demands for personalized gifts and décor items, the art of sublimation printing is gaining a huge impetus. You can start a sublimation printing business to earn profits both online as well as offline.
2. What sublimation items sell the best?
You can choose from a myriad of products that can be subjected to sublimation printing. Moreover, there are several items that are high on demand -including coffee mugs, t-shirts, coasters, posters, photo-blocks, phone cases, mouse mats, and so more.
3. How do you start a successful sublimation business?
There are several factors to consider when you wish to launch a successful sublimation business for yourself. Firstly, indeed you need to get yourself a functional and top-performing sublimation printers. Then, you need talent to handle the same. Based on the specific niche, you can start printing different items with the process of sublimation printing.
4. How much does it cost to start a sublimation business?
One of the major benefits of launching a sublimation business is that the initial costs of the entire set-up are quite low. At the same time, the overall profit margins tend to be higher. It can cost you less than $1500 to start over with a sublimation business. Moreover, as you move ahead, it becomes simpler to learn the art of sublimation printing and how to manage the entire business.