Printing on glass surfaces can be both a fascinating DIY project or a strategic application to enhance an existing business. The advancement in technology has made it more accessible than ever, and the variety of printing options is virtually endless.
The glass printing market is currently on a remarkable trajectory, projected to grow at a rate of 6% annually. By 2027, it is expected to reach a market size of a whopping $3.6 billion, demonstrating its strong adhesion in the printing industry.
Get ready to delve into the exciting world of glass printing, where creativity finds its unique application. However, before you embark on your glass printing journey, it's essential to consider the wide variety of options available and the adhesion of your chosen techniques to glass surfaces.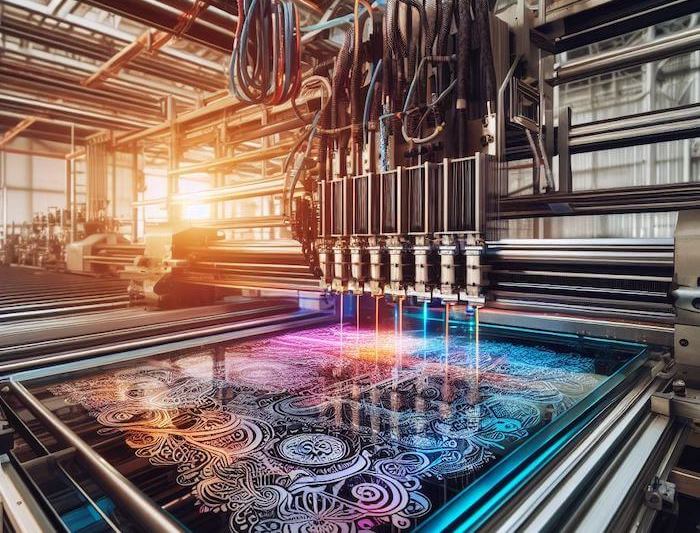 Our comprehensive guide will fill you in on the ins and outs of how to successfully print on glass!
Key Takeaways
Methods of glass printing
The 3 methods of glass printing mentioned in this article are: mod podge printing, screen printing & digital printing .
Glass preparation (before printing)
Regardless of which glass printing method is used, it's important to rid of any dirt or debris from the glass's surface. Use alcohol to remove any impurities and rub dry with a cotton ball.
Most versatile printing method
If you're just starting out, digital printing may not be your initial investment. However, it's worth considering as it offers versatile color and design options, ideal for mass production later on.
Glass-Printing as a Side Project
If your interest in this activity is purely out of curiosity and not part of a bigger project, here are some helpful tips:
Avoid using printed images, as home methods are not optimal for glass printing.
Consider using your own artwork or artwork created by your kids for this project.
This method allows you to decorate a variety of glass items, including wine bottles, drinking glasses, and more.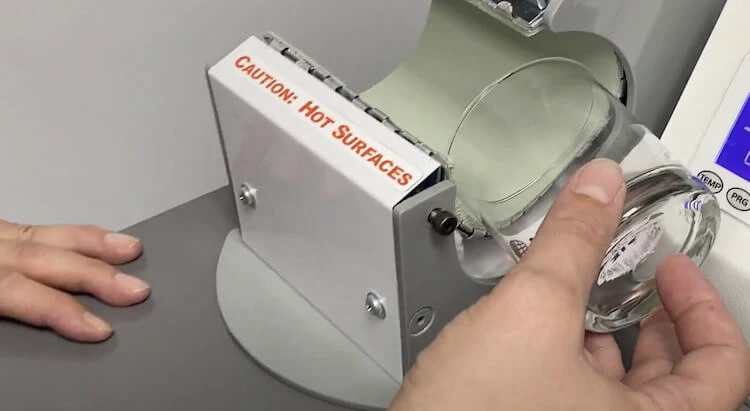 Materials needed for this project are: an image of choice, a glass object or objects, mod podge and a craft brush.
Step-by-Step Decorative Glass Art Process
To begin the process, wipe clean your item of choice with alcohol.
Using a thin layer of mod podge and your image of choice,
Glue it carefully to the item.
Press out any air bubbles that may occur.
Seal the image with another layer of mod podge.
Using a damp cloth, rub away the paper that contains the image.
Note: For this method, several materials can be used, like tissue paper or even patterned fabrics.
Glass-Printing for a Business
Printing on glass surfaces using printed images is a trickier task and will require a digital printer. Using this machine opens an array of options. Here are a few things to keep in mind:
Digital printing on glassware, known also as ceramic digital printing, is a technology that allows its users to print anything they want in high quality. Here are a few helpful pieces of information:
This method allows full control over the format of the printed image.
Large scale manufacturing is easy using this method.
It is recommended to use primer ink to optimize the end results.
For printing one to two color images, choose screen printing.
If, however, you intend on making colorful objects, digital printing is best.
The Screen Printing Process
Screen printing is a practical technique for creating bold canvases and artwork, even on darker backgrounds. This process is also sometimes called serigraphy or silk screen printing on glass. It can be used to print on a number of surfaces, like wood, metal, plastic, and of course-glass. It should be kept in mind that in order to print on glass like a professional, a number of steps should be followed:
A stencil and a mesh screen are used to create a design of choice.
Across said screen, ink is being spread with a swab, squeegee or paint brush.
The stencil blocks and covers certain areas of the glass surface.
All the other areas are left open for the ink to seep through on to the glass.
The ink is then "fired" to adhere to the glass.
This method is ideal for printing commercial materials.
The end product is a sharp and vivid design.
Watch this video: Easy Way To Screen Print On Glass [05 mins 34 secs]
The Digital Printing Process
The digital printing processes appear to be the most popular in recent years and should therefore be researched thoroughly. There are two methods for digital printing: UV-curable printing and digital ceramic printing. Depending on the desired end result, you should decide which process suits your expectations.
UV-Curable Printing on Glass
To cure the ink on the glass surface, organic inks and ultraviolet light are used.
The printer jets the ink to the glass surface.
No drying is necessary; the glass products are ready to be sold as soon as the printing process is finished.
This process opens up an unlimited array of color options.
Something that has to be kept in mind: the durability of the end product can be questionable and there's a lack of functional inks.
Nevertheless, an inkjet printer is an innovative way of printing on glass surfaces.
Digital Ceramic Printing on Glass
A specially formulated substance named ceramic frit is used. It consists of glass nano-particles, pigmented colors, and a liquid medium.
The aforementioned inks get joined with the glass during printing.
This method is extremely durable and permanent.
All of the possible problems that could arise with other methods aren't present in this one as the print quality is very high.
The possibilities are truly endless as special effects can be achieved because of the unlimited color options.
Watch this video: Digital In-Glass Printing Workflow (02 mins 45 secs)
Unleash Your Creativity on Glass
In conclusion, the world of glass printing offers a multitude of applications and opportunities, where creativity and functionality intersect seamlessly. Whether you're looking to embark on a personal DIY project or seeking to elevate your business through glass printing, there's a world of possibilities waiting for you.
Glass printing isn't just about ink on glass; it's about bringing your ideas to life with heat and precision. The variety of techniques and methods, each with its unique temperature requirements and tools, ensures that there's a perfect fit for every project.
For those exploring glass printing as a side project, remember that it's a canvas waiting for your imagination to unfold. By choosing the right method and materials, such as adhesive mod podge and a craft brush, you can transform everyday glass items into personalized works of art, from wine bottles to drinking glasses.
On the other hand, if you're considering glass printing for business applications, the digital and screen printing methods offer unparalleled control and versatility. These technologies provide a wide area for customization, allowing you to manufacture large quantities with ease and optimize your designs with primer ink.
When it comes to temperature, digital printing's UV-curable process eliminates the need for drying, while ceramic printing offers outstanding durability and a wide color spectrum. The possibilities in glass printing are as diverse as the designs you can create.
Exploring the world of glass printing may seem daunting at first, with a variety of methods and applications to consider. However, the end result—a beautifully decorated glass object—makes every moment of research and experimentation worthwhile. So, whether you're starting small with a DIY project or aiming high with a business venture, embrace the exciting world of glass printing and let your creativity shine.
Thorough Replies to Popular Questions
Q1. What Type of Ink Is Used to Print on Glass?
The glass industry generally uses ceramic inks for producing high-gloss gold or silver effects. These inks are expensive and therefore the popular alternative is hot stamping with UV inks.
Q2. What is the composition of the most common type of glass used for printing?
The most common type of glass used for printing is float glass, which is composed of 90-95% silica, 2-3% soda, and 1-2% lime.
Q3. What is the typical price range for glass printing, and what factors influence the cost?
The cost of printing on glass ranges from $7 to $20 per square foot, depending on the type of glass and the complexity of the design.