The good folks at Mobile Pixels got in touch asking if I would be interested in reviewing one of their selections of portable laptop monitors.
There is something about this type of outreach I like. A company is willing to send one of their products, and it can only mean one of two things:
They have confidence in their product to allow a random person to review it.
They are looking for ways to improve an existing product based on feedback.
Either way, I find this to be a positive mindset and ultimately replied…
"Sure, what is it you want me to look at"?
Not long after, I get this package at my door.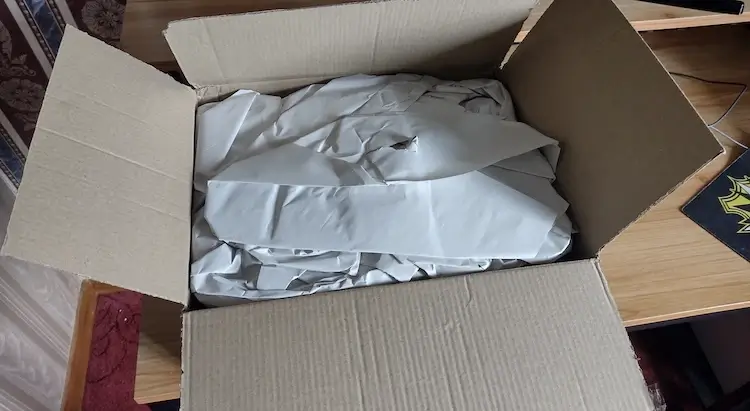 Product Postage & Packaging
I like the way the item was packed. It was highly padded and protected. Combine this with the product being in a solid box means the chances of damage occurring during delivery is greatly reduced.
There's nothing more annoying than receiving a damaged product only to go through the hassle of contacting support and sending it back AND then having to wait for it again!
I also liked how Mobile Pixels used a courier service that allowed you to easily track your parcel and who also emailed a photo to prove it had been delivered to your home.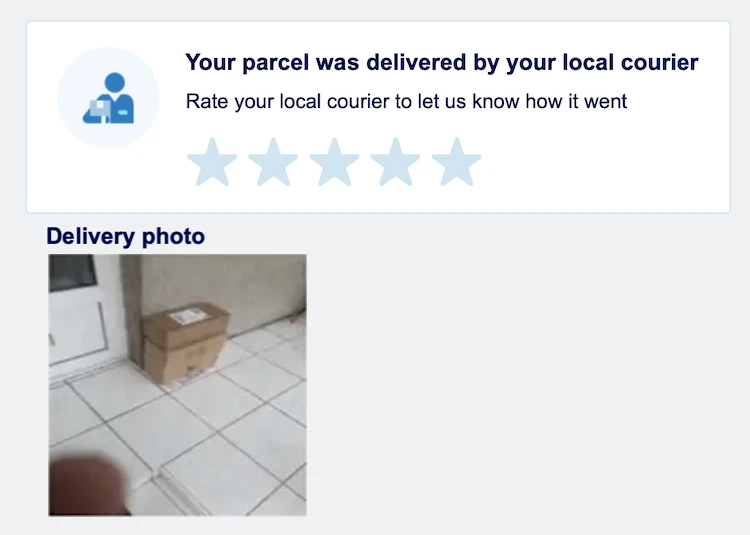 This was particularly handy for me as I was away from home at the time and could phone a family member to collect it right away!
Unveiling The MP Duex Plus Portable Monitor
Before removing the Mobile Pixels Duex Plus monitor from its box, I noticed it had a solid feel to it. For me, this is a good indication of a quality product made out of quality materials.
The box itself is sturdy and protects the device well. It also has a good looking professional design incorporated on it. Once again, it did not feel cheap!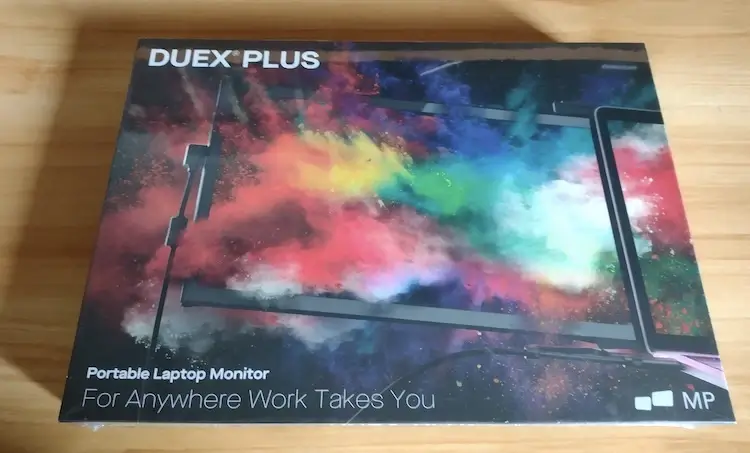 This may seems a little OCD on my part, however, how often do you get a product that fits snug in the box but it is almost impossible to get out? You know, as if it's vacuumed sucked in place!
This box however, has a slot that allows you to place your finger in order to pull it out with ease. I feel if an organisation has taken the time to consider the design of their packaging, it has likely done a decent job with the product itself!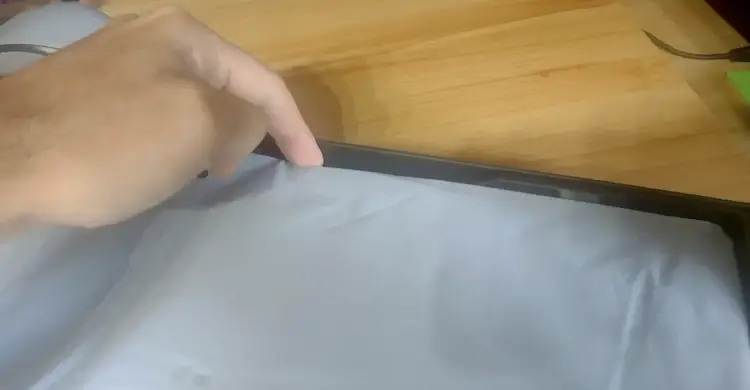 Instructions & Setup Process
This portable monitor is designed to be compatible with 13 – 14" laptops. This means the unit has to be centered when fixing it to the back of your laptop's lid.
However, in my case, I have a 15" MacBook Pro, but the monitor can still be fixed onto it. It just means having to off set the unit closer to the edge to allow it to tilt.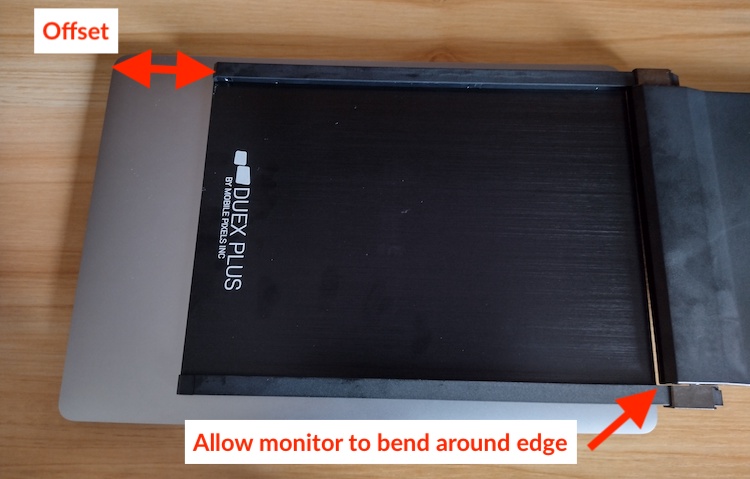 Remember though, Mobile Pixels have three sizes to pick from to match the size of your laptop:
How to fix the monitor onto your laptop
There are two ways of fixing the monitor to your laptop:
Using magnet plates
Using adhesive stickers.
If your laptop is magnetic, then these strong magnets will hold it in place nicely. However, MacBook Pros aren't magnetic (at least my 2017 model isn't), therefore I had to use the adhesive stickers.
After a few days of testing, I can confirm the adhesive is strong, however, due to time constraints I wasn't able to confirm the adhesive's performance over extended periods.
I also decided to remove the unit to see if the adhesive would leave any marks on my expensive laptop. I am glad to say the adhesive appears to be non corrosive, safe and left no marks or residue.
Having said all that, I would have much preferred the magnetic option as it would allow me to easily fix and remove the portable monitor however many times I like.
Incase you like the adhesive option though, you get 12 spare stickers as a back up which is good!
Installation process
This is a mobile monitor designed to be used during your travels or on the go! It is what makes it handy and practical, particularly as it is powered by your laptop or mobile device (no battery supply needed – a huge bonus).
For Windows users
For Windows, simply connect the USB to your laptop and connect the other end to the monitor.
For Mac & other device users
The guys from Mobile Pixels have fitted an adaptor that converts the USB to a USB-C to make it compatible with Mac, Nintendo Switch and Android phone.
All I had to do is connect the cable to my MacBook Pro and the Mobile Pixels monitor, and it worked automatically (plug and play)… what a time saver!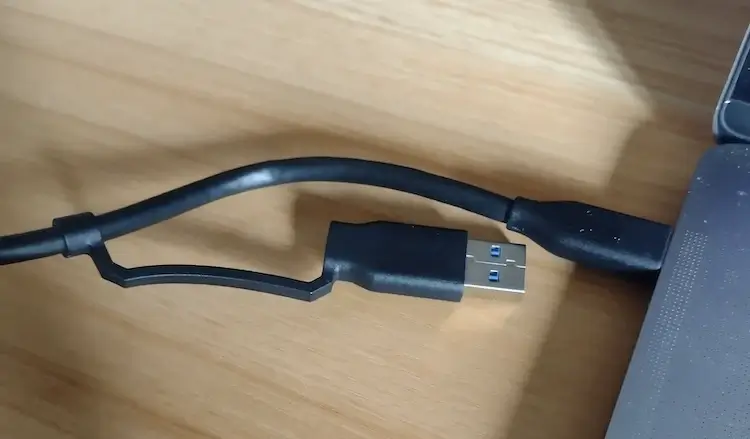 I am sure the plug and play feature will work equally as well for other devices, however, in case not, you can simply download & install the drivers and have the monitor set up in no time.
Practicality & functionality
I love how you can now split screen onto two monitors without having to use any added hardware or playing around with different system configurations. I must admit, having to minimize and maximize tabs on one screen got tiring very quickly. And I hate to think how much time has been wasted doing this.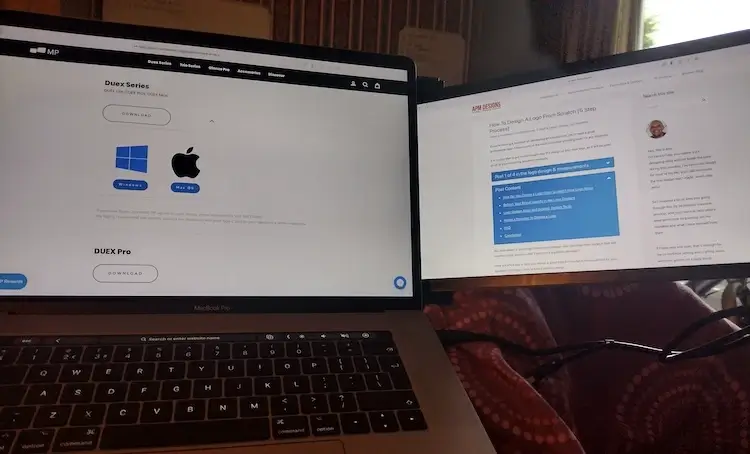 I also like how you can bend the monitor around your laptop's edge to allow for a more comfortable working environment.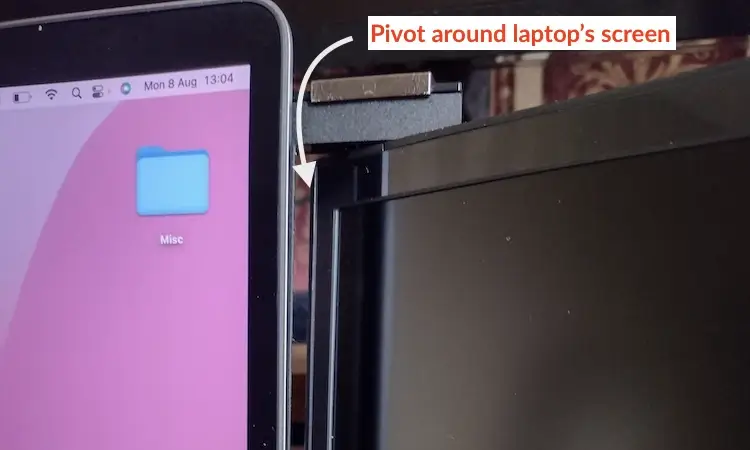 If you do not like the option of fixing the monitor onto your laptop, the guys at Mobile Pixels added a few tricks up their sleeves.
They designed the Duex Plus to fold right the way back at 270°. This allows you the option to either use the Duex Plus with their Origami kick stand or lock it in portrait mode (standing upright) without any accessories needed.

Product Specifications
The Duex Plus is jammed with plenty of impressive specifications. You can tell the design team have taken several factors into consideration to make this device as light and portable as possible, while giving the user plenty of flexibility and control.
Let's take a look at what is on offer!
Plug & play makes everything simpler
This has already been touch on further up in the article. However, I love the way you simply plug the monitor to your laptop using the provided cables and that's it!
The monitor lit up and was ready to go. Simply open up any application on your laptop and "flick" it outside your screen for it to display on the mobile monitor. You now have split screen on two monitors, effectively extending your monitor for a more productive work environment.
Note: I can only comment on how the monitor worked on my Mac!
Ultra thin & light for true portability
The maximum thickness point of the unit is only 0.58″ (14.92mm). Although this might not seem "ultra thin" it is actually impressive considering what the unit is designed to do.
Having moving parts that allow it to rotate 270° and a protective casing to shield the screen makes this unit extremely portable for your travels. Further to this, it only weighs 1.3lbs (0.6kg).
Its thin profile and light weight makes it perfect to slip into your backpack without taking up much extra room and adding more weight to your bag.
3 main modes of display
There are 3 main ways to use your MP Deux Plus:
Fixed to your laptop's screen (extended desktop)
Using the Origami kick stand
Rotating the monitor into portrait mode

I do like how Mobile Pixels give you several options of displaying the monitor unit. Not all users will like the unit fixed to their machines.
You aren't even "tied down" to buying the kick stand accessory if you don't want it, as the portrait mode doesn't require added accessories. And if you aren't happy working in portrait mode, you can simply use the magnetic strips to fix the unit on your desk or anywhere that is magnetic.
There are plenty of options, and it is this flexibility which I personally like!
Screen display
The screen is an IPS display which are generally designed for improved response times, not to mention are also superior at viewing angles (you won't have issues when looking at the screen at an angle).
The display's resolution is at 1920 x 1080P, and it also has a built-in blue light filter to protect from headaches and eye strain.
Auto-rotation (left or right) – Watch Video
Unbiased Feedback On The Duex Plus
I do not think only mentioning the positives of a product reflects an unbiased review, and I think the guys from Mobile Pixels would agree.
If anything, I assume part of the reason they ask for reviews of their products is to allow them to understand more about what consumers may be looking for.
Here are a couple of things that might need improving and make the customer even more happy with an already good product.
I feel the slide rail of the unit could be a little smoother. Just to be clear, it never gets stuck, but it could do with the rails being a little more sturdy (also possibly a little less body flexing) for smoother slide capabilities.
When you no longer need to use your monitor, you can slide it back inside the protective casing to protect the screen. Once you slide it all the way, you are able to click-lock the unit in place. However, it doesn't always line up perfectly and lock in place. In my case, I need to guide it ever so slightly to lock, but it isn't such a big deal to do.
The material of the monitor casing shows finger print marks quite a bit. This isn't a make or break moment for me, but some consumers may want to know about it.
Final Thoughts
Overall, I do like this product and I do use it (particularly as I travel quite a bit). There are three main factors that I take into consideration for this product:
Portability (thin)
Weight
Price
Having weight limits for backpacks while traveling means the lighter the unit the better… particularly as I have my laptop, charger, headphones and a bunch of other electronics to carry with me.
I am sure Mobile Pixels have taken this into consideration. For example, beefing up the slide rail could ensure more customer satisfaction, but at what cost?
Beefier rail tracks would add more weight, likely add more cost to the unit, and will likely result in a thicker unit making it less portable. That's not to say further improvements can't be made, because improvements are always possible. And that's why I cannot wait to see what Mobile Pixels will have on offer in the near future.
Oh, and one final note I forgot to mention. After several tests, the unit doesn't appear to drain too much power from the laptop battery supply. My MacBook Pro is now coming up for 5 years and the battery doesn't hold charge like it used to. So if I don't notice the monitor unit draining too much power, it is unlikely you will either!