Although Valentine's Day isn't something the whole population celebrates, it attracts a lot of attention. Those who do celebrate it tend to spend a lot.
Whether a man or a woman, you want to surprise your partner or crush. A great way of doing this is with some presents. Themed T-shirts always seem to be a thing.
There are many types of gifts you can come up with. But since this one is customizable and unique, I would recommend it over anything else.
What Are The Best Valentines T-Shirt Ideas?
As we touched on, t-shirts with customized designs work best. But what if you are stuck on ideas, particularly unique design ideas?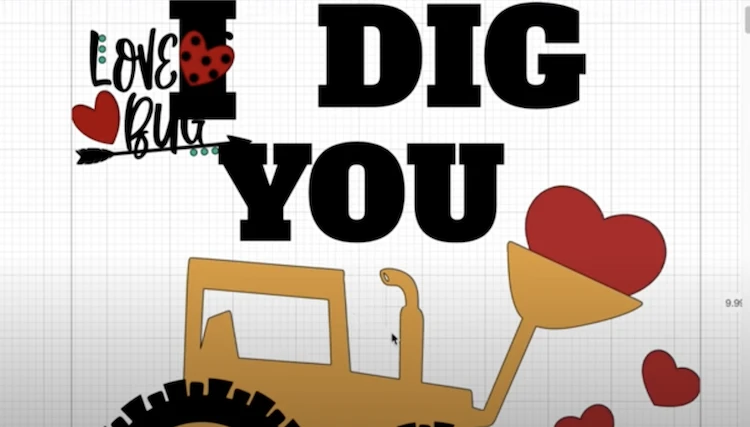 We've decided to gather all the best Valentine's themed T-shirt ideas for you. You can use them to create unique and personalized designs for your significant other.
There are also ways you can add your personal touch. Choose a font or add a heart you have created so this shirt can be even more special.
#1 Love T-shirts
Although a basic T-shirt idea. I would recommend coming up with your own, unique way of saying "I love you".
Not only will you proclaim your love in a unique way. But you will be able to find the perfect T-shirt shape and design that you know your partner will love and look good in.
There are also ways you can add your personal touch, choose a font or add a heart you have created so this Valentine's day shirt can be even more special.
#2 Cupid T-Shirts
Cupid and his bow are a symbol of love. They are also a great idea for a valentines t-shirt. This doesn't require much work. Print out a Cupid on the T-shirt and choose the size of your print.
#3 Heart T-Shirts
Although very simple and frequently seen, heart T-shirts are cute. Woman love them, and they can be subtle and not overpowering.
However, this is not something I would recommend getting your boyfriend. It can be a little cringe for men. Especially if the whole T-shirt is filled with big hearts. Ladies you know who you are!
A simple black and white heart would probably make a difference. It can be a present they can wear outside too.
There are also a lot of ways to experiment with the heart emoji. Add it in different colors and sizes, or just put it on the back of the T-shirts. You can come up with something unique and resonates with your partner.
#4 I Choose You T-Shirts
This may feel a little much if you're at the start of your relationship. But a T-shirt with "I choose you" on it is a subtle way declaring your interest. This could be a good way to get the feelers out on how he/she feels about you!
You can also add a cute graphic to it like a puppy or a frog. Or better yet, graphics of two characters sitting and hugging. This can be a cute gift that your partner will keep forever.
Valentine shirts like this are not that popular. So your partner will be pleasantly surprised by it.
#5 Mickey and Minnie T-Shirts
Mickey Mouse is a Disney character that even the elders love and adore. His relationship with Minnie was everyone's first encounters with romance growing up.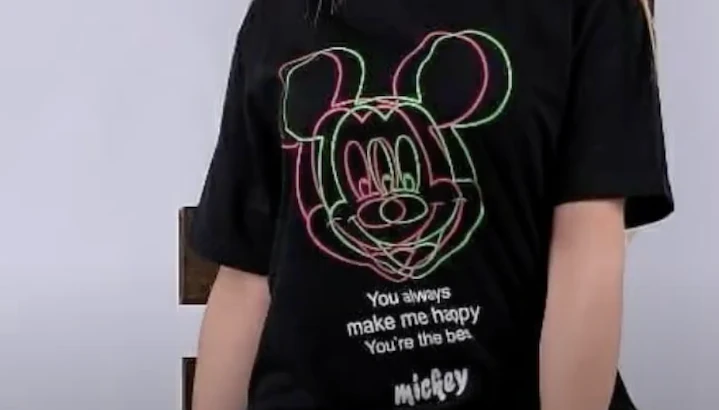 Their characters are cute, and people always want someone that will love them like they love each other.
You can create plenty T-shirts with their faces. You can even add some Mickey or Minnie quotes.
#6 DIY T-Shirt
Although everyone looks up on Google "Valentine's Day shirts" to get inspiration. The one that will show your love the most is a DIY T-shirt.
If you are eager to give a present to your significant other that is unique and creative, and can't be found everywhere. Then you want to start a small DIY project and create what you wish for them.
You may not be the most skilled person in this field, but your dedication and effort matters more. It's the thought that counts and is far cooler than buying from the shop.
#7 Love Thief T-Shirt
This is also popular among Valentine's day shirts. While there is a vast variety of fonts, designs, and prints, the Love thief phrase is an excellent way to show your partner how immersed you are in a relationship with them.
It is a good option for both boys and girls. With a little inspiration, you can add a cute font and choose the style that fits your partner the best. This can be either for round or V-neck.
#8 XOXO T-shirt
If you don't like proclaiming big words of love on the day, then a simple XOXO will do. Written in a cute font will give it that unique touch!
You can add a heart or kiss emoji. Experiment with adding another element. Create an excellent piece of clothing they can wear even when it's not Valentine's Day.
#9 Unicorn T-Shirt
There is something with women and unicorns that is inexplicable. Since they love everything related to this part of a fantasy world, you can use a cute unicorn on a T-shirts or even pajamas.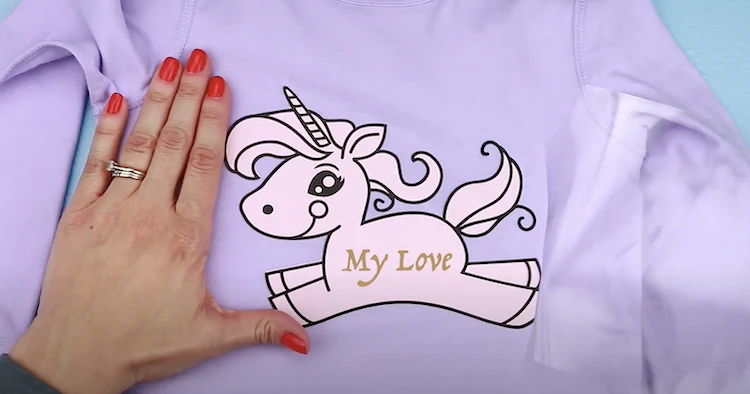 The ladies in your life always love unicorns. Why not integrate that with a valentines theme?
There are different categories and designs for this. So with a little browsing, you will find something your girlfriend will love.
Closing Thoughts
As can be seen, it doesn't take too much effort to come up with valentines t-shirt design ideas. You can further extend this list of ideas by doing your own search online and tweaking the concepts you find.
It doesn't really matter where the idea comes from, whether from the top of your head, or a variation of something you saw online. As long as you feel it is something that compliments your partner, then he or she will know the idea came from the heart.
Custom designs is what separated you from the standard, from the norm. However, this does mean it takes more time to get the final product… but isn't that what makes the present so special!?
Once you've created your design, you can save your file on a USB and take it to a service that prints custom designs on t-shirts.