Topsy's Popcorn: The Magical Way of Ordering Popcorn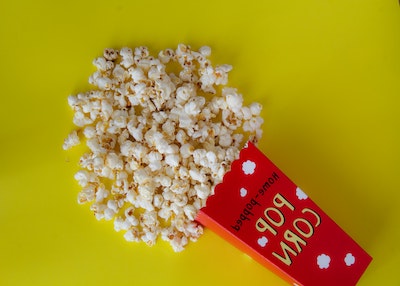 By Alex McIl – 24th Aug 2021
Ever wanted to buy popcorn for yourself or even a friend in the comfort of your own home? Not only that, would you like a souvenir to come with that popcorn which you can use time and time again, or even gift to someone as a present?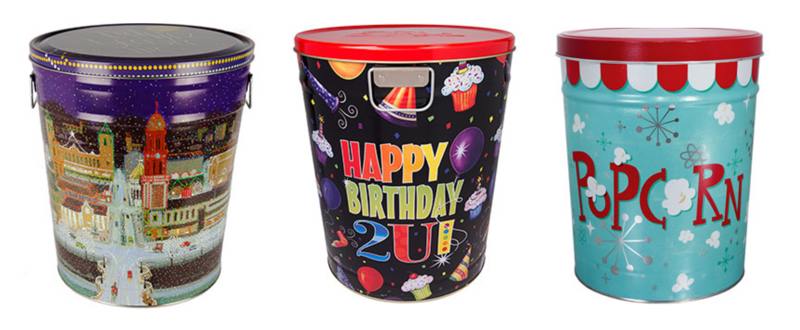 With over 60 years experience in making quality popcorn with multiple flavors, ranging from buttery to cinnamon, Topsy's Popcorn takes you back to a magical time where everything seems so much simpler and better.
What Makes Topsy's Popcorn So Special?
Between Halloween and Christmas, Topsy's sells approximately 1 million lbs of popcorn. If that alone doesn't speak volumes on its quality, then I'm not sure what will!
According to Bob Ramm, in the 46 years as CEO of Topsy's, the kansas city based gourmet popcorn maker has never done less business than the year before.
The company continues to grow 8-10% every year, which equates to Bob once selling 200 to 300 hundred cans of popcorn back in 1970, to now selling over 100,000 cans.
Four quality flavors
If quality popcorn alone is not enough for you, then mix in an abundance of flavors and get transported back in a time when life seemed so much similar and better.
Topsys' variety of flavors is huge, so there's no doubt you will find a flavor that will suit your taste buds. And if you are still undecided, then no problem, you can buy tubs with a mixture of flavors to indulge on.
What are the flavor varieties on offer, I hear you say?
However, Topsy's takes it further. They will even allow you to create your own custom mixture for a fraction of the cost. The reason for the small added cost is because they are hand picked on demand.
Variety of popcorn canisters & sizes
Let's take a look at container types & sizes that are on offer. There is a huge variety available.
Topsy's Popcorn Locations
Topsy's has multiple stores in Missouri & Kansas, 9 in Missouri and 4 in Kansas to be exact.
But don't worry if you aren't local, you do not even have to get up from your sofa to get your hands on their tasty popcorn.
That's right, Topsy's will deliver your flavoured popcorn inside your chosen container to all corners of the United States.
Topsy's Popcorn History?
Nutrition Information For Topsy's Popcorn
One thing I like, is how Topsy's are open about displaying nutritional information regarding the different flavored popcorn they have on offer.
Of course we know that popcorn isn't exactly a staple food, but I was surprised to find the contents was not as unhealthy as initially expected.
Here's a break down of the nutritional value of each flavor and their ingredients:
Buttered Flavor
Ingredients: popcorn, coconut oil, beta carotene, salt, artificial butter flavor, certified food color (yellow #5 & yellow #6)
| | | |
| --- | --- | --- |
| | Amount | % daily Value |
| Serving size | 1oz (28g) | – |
| Calories | 170 | – |
| Calories from Fat | 80 | – |
| Total Fat | 9g | 13% |
| Saturated Fat | 7g | 33% |
| Trans Fat | 0g | – |
| Cholesterol | 0mg | – |
| Sodium | 180mg | 7% |
| Total Carbohydrates | 12g | 4% |
| Dietary Fiber | 2g | 6% |
| Sugars | 0g | – |
| Protein | 2g | – |
| Vitamin A | – | 6% |
| Vitamin C | – | 0% |
| Calcium | – | 0% |
| Iron | – | 2% |
Caramel Flavor
Ingredients: popcorn, coconut oil, salt, brown sugar, corn syrup, butter, sodium bicarbonate
| | | |
| --- | --- | --- |
| | Amount | % daily Value |
| Serving size | 1oz (28g) | – |
| Calories | 150 | – |
| Calories from Fat | 35 | – |
| Total Fat | 4g | 6% |
| Saturated Fat | 3g | 14% |
| Trans Fat | 0g | – |
| Cholesterol | >5mg | 1% |
| Sodium | 100mg | 4% |
| Total Carbohydrates | 16g | 5% |
| Dietary Fiber | >1g | 2% |
| Sugars | 18g | – |
| Protein | 0g | – |
| Vitamin A | – | 2% |
| Vitamin C | – | 0% |
| Calcium | – | 0% |
| Iron | – | 0% |
Cheese Flavor
Ingredients: popcorn, coconut oil, salt, cheese flavor (a dehydrated blend of enzyme modified cheddar cheese and butter), cheddar cheese (milk, cheese culture, salt, enzymes), whey, buttermillk, sodium phosphate, lactic acid, certified food color (yellow #5 & yellow #6)
| | | |
| --- | --- | --- |
| | Amount | % daily Value |
| Serving size | 1oz (28g) | – |
| Calories | 200 | – |
| Calories from Fat | 130 | – |
| Total Fat | 14g | 22% |
| Saturated Fat | 10g | 52% |
| Trans Fat | 0g | – |
| Cholesterol | >5g | 1% |
| Sodium | 330mg | 14% |
| Total Carbohydrates | 9g | 3% |
| Dietary Fiber | 2g | 6% |
| Sugars | 2g | – |
| Protein | 2g | – |
| Vitamin A | – | 25% |
| Vitamin C | – | 0% |
| Calcium | – | 0% |
| Iron | – | 0% |
Cinnamon Flavor
Ingredients: popcorn, coconut oil, salt, white sugar, corn syrup, butter, imitation oil of cassia, sodium bicarbonate, certified food color (red #40) actic acid, certified food color (yellow #5 & yellow #6)
| | | |
| --- | --- | --- |
| | Amount | % daily Value |
| Serving size | 1oz (28g) | – |
| Calories | 150 | – |
| Calories from Fat | 35 | – |
| Total Fat | 4g | 6% |
| Saturated Fat | 3g | 14% |
| Trans Fat | 0g | – |
| Cholesterol | >5 | 1% |
| Sodium | 100mg | 4% |
| Total Carbohydrates | 16g | 5% |
| Dietary Fiber | >1g | 2% |
| Sugars | 18g | – |
| Protein | 0g | – |
| Vitamin A | – | 2% |
| Vitamin C | – | 0% |
| Calcium | – | 0% |
| Iron | – | 0% |