Promotional gateways serve as a shortcut to ensuring product deliveries right to the end customers. An estimated 81% of customers use promotional products for more than a year.
Moreover, 8 out of 10 people offer a freebie to others. This is the case even when they do not keep the product for themselves. When you are running a t-shirt business, promotional t-shirts play a vital role in your marketing strategy.
Any type of promotional product or freebie might spark interest. But free t-shirts will imply far-reaching effects.
Consumers love wearable products like free t-shirts. This ensures free advertising of your business everywhere the consumers goes.
What are the Best T-shirt Promotion Ideas for Your Business?
If you wish consumers to promote branded t-shirts, consider personalized promotions. This will increase brand awareness and deliver valuable information to the potential customers.
Here are some of our best suggestions for effective t-shirt marketing:
#1 Target Inactive Customers
When you run a t-shirt business it's expected for you to be careful. You don't want to lose potential customers who used to be regular spenders. In some cases, inactive customers might come across better deals from your competitors. In other instances, they might be too busy to find time for your product.
Whatever the case, you can renew ties by showing customers you value their business. Think of sending free t-shirts to inactive customers who've had a history of frequent purchases. You can also include catalogs or flyers on upcoming deals to interest the wider audience.
#2 Bring Along T-shirts While Pitching Potential Clients
Does your t-shirt business have high-value clients? Or do you sell extravagant products? You can bring about a personalized touch to your t-shirt marketing strategy. Or pitch meetings by extending custom t-shirts to potential customers. When buyers think of setting up a long-term relationship with the company, meaningful marketing ideas and promotions can mold the opinions.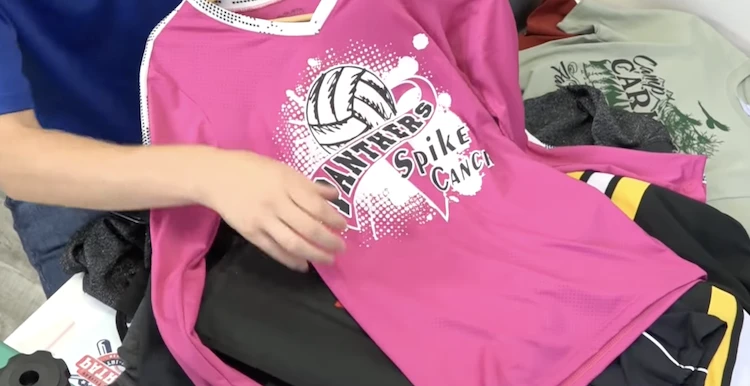 Particularly, B2B clients look for valuable information and reliable vendors they can trust upon with the respective interests. When you reveal attention to detail and appreciation from the start, it will increase brand awareness and make you stand out from other businesses.
#3 Host a Social Media Contest
Social media offers ample opportunities for a quick and effective promotional gateway for your t-shirt business. The public trait of the social media profiles or sites can increase brand awareness beyond the core target audience. You can leverage this advantage to host a successful social media contest while keeping the community connected to your t-shirt business.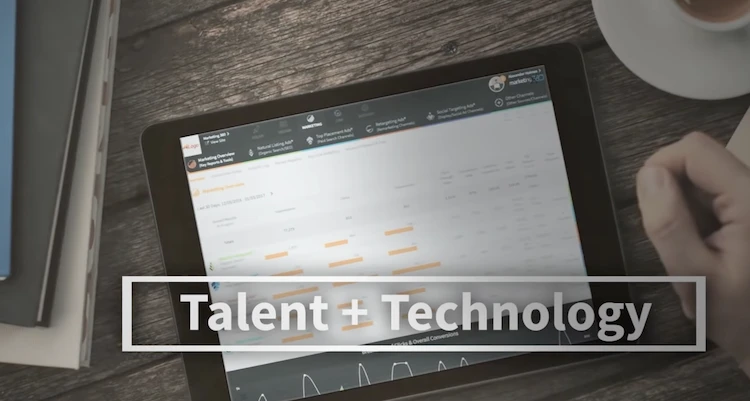 You can aim at hosting an online contest for a branded t-shirt design. It serves to be a great tool for t-shirt promotion. In this manner, participants will have a higher chance of winning the contest. They will also garner social credibility with the respective peers along with a free sample or a custom t-shirt they can show off proudly.
The participants with the winning design can be given a theme-specific t-shirt. You can design t-shirts according to specific themes like your brand logo, tagline, business name, or others. You can also go ahead with printing quality content on the perfect t-shirt design as a leading t-shirt marketing strategy. For the runner-up participants, you can give away a free sample or even sell out extra winning designs. Other individuals might like the design of your custom t-shirt and might want to order more.
#4 Mail Products to Attendees of the Event
Do you look forward to attending a business event or a tradeshow? Search whether or not surrounding hotels accept your delivery of custom t-shirts for event attendees. You can do some research about the attendees in advance. Then, you can mail them a packet of branded t-shirts as one of the best marketing strategies for your t-shirt business.
If you are aware of the stay destination of the event attendees, you can look forward to creating the best-ever first impressions before they get to meet any other brand. Most people are going to be pleasantly surprised at this thoughtful and bold gesture.
With this marketing strategy, you should know that freebies can be a great starting point to attract more potential customers. You can make use of the free welcome packet of custom t-shirts to encourage recipients stop by your business booth. You can also aim at briefly mentioning a relevant solution to the product or elaborate about the giveaway that you are hosting.
#5 Distribute T-shirts at Sponsored Events
As a business owner, it is always a great idea to host a business or sponsoring event or even a charity coo-off to gain maximum traction. When you are the sponsor, it will put your business in a respectful position. As such, attendees are more likely to possess positive feelings about your brand.
You can obtain permission from the event coordinator to print branded t-shirts including event branding. Most individuals like keeping souvenirs from the events they are attending. When you put your t-shirt business name along with the event details, it will increase the chances that the attendees will wear your custom t-shirts to the event. As you give out the t-shirts quite early, the event will feature walking billboards throughout.
#6 Pair T-shirts with Some Famous Product
Whether you are promoting a flagship or a new product, you can include branded t-shirts as an additional gift or reward. A freebie can turn out to be in your favor while encouraging customers to ensure future purchases.
#7 Hand Out T-shirt Samples
You can ask your staff or event team to dress up in promotional t-shirts as you execute street-based marketing campaigns. When you execute in-person marketing outside the domains of your business or in public areas, it serves to be a smart way to understand customers on the frontline. You can also go ahead with giving out samples while distributing them on the go.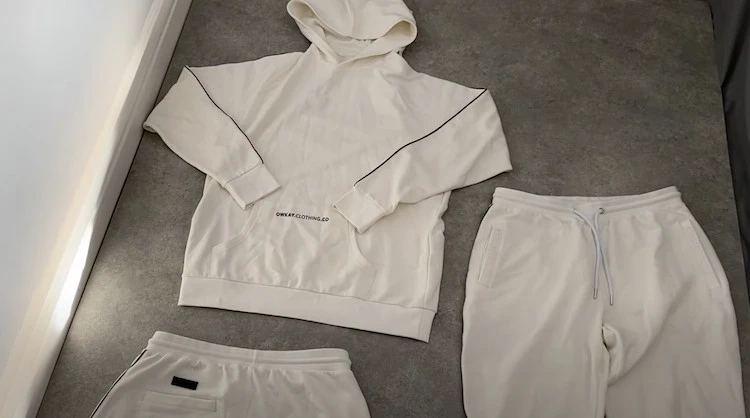 Custom t-shirts of your brand not only create a uniform look for the entire team, but also enhance brand recognition. You can think about recruiting energetic staff members who could run around important survey questions. It is also possible to bring along some extra t-shirts that can be used for rewarding people signing up for your brand's loyalty card or newsletter.
#8 Take Promotional T-shirts to Membership Organizations
Membership organizations are gaining impetus in the modern business world. They function as the perfect corporate environment to allow businesses to interact with other business owners -especially those having a stronger local influence.
You can go ahead with giving out one or two freebie t-shirts to remind the fellow members refers to your business or brand.
#9 Ensure Customer Follow-ups After a Problem
Did you recently have a poor experience with any customer? A kind gesture can go a long way improving customer relationships for the long run. You can use freebies to apologize to the unsatisfied customers. When you have customers with some serious customer service problem, they are mostly looking for a proper fix to the problem from your end. You can go ahead with offering a free t-shirt to thank your customer for being patient while making the problem noteworthy.
Another lucrative option is to give out t-shirts in the form of incentives as potential customers will fill up the follow-up surveys properly. Whatever approach you might use, it will be in favor of your brand.
#10 Serve Niche Activities or Audiences
As far as promotional t-shirts are concerned, functional value is a major aspect to consider. Therefore, it is imperative for businesses to customize the t-shirt design to suit the preferences of the target audience. For instance, let us assume that your target audience has a group of golfers involved in a golf tournament. In such a case, you can think of designing classic polo t-shirts with the brand logo to offer customers the chance to sport your brand while playing.
You should always keep searching for the latest fashion trends to impress the customers. What do they prefer -sports, stylish, casual, or chic? If your audience comprises of women primarily, you can opt for t-shirts with crew necks or V-necks. It is imperative for businesses to understand the target audience effectively while allowing them to adorn t-shirts of their choice.
#11 Create a Website or Blog As the Business Hub
Are you running a small-scale t-shirt business? Chances are that you need to decide about blogging and its overall worth in terms of efforts, time, and money.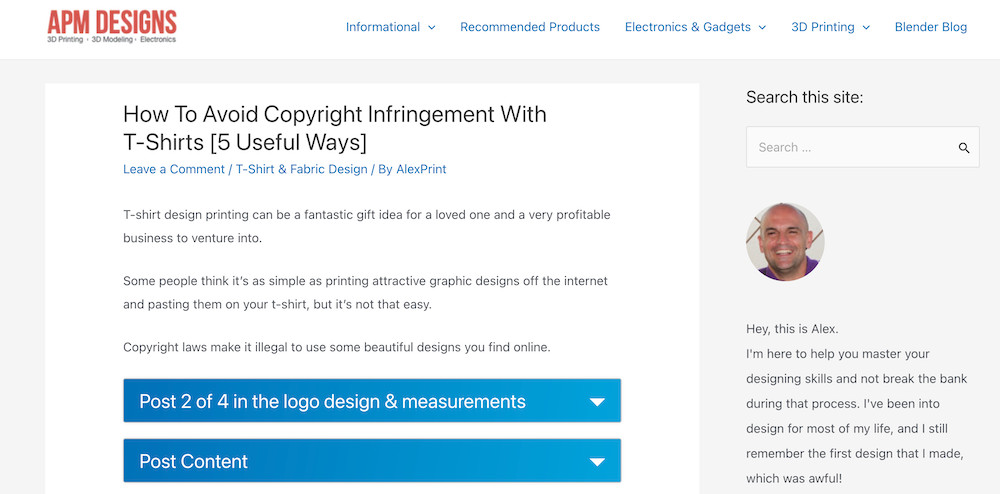 Regular blogging can be a simple, cost-effective mechanism to improve t-shirt marketing efforts, gain more clients, and drive more traffic to the website. Some top benefits of having a dedicated blog as a part of your t-shirt marketing plan are:
Improved search engine optimization
Ability to develop relationships with potential and existing customers
Blog posts offers relevant value through content on social media
#12 Social Media Influencers
Influencers on social media are individuals having several social media followers on different social media platforms like Facebook. Influencers leverage the respective audience to execute promotional content for businesses and brands. Influencers usually have a price tag for their services -the more popular, the more expensive.
Still, there are some people having a larger scope of influence and not deciding to monetize it. You can send along a free sample of your t-shirt to such influencers while asking them to post something nice about your brand online.
You can obtain relevant customers from running a dedicated ad through a Facebook or Instagram influencer. You can ask the influencer to review your brand's t-shirt on their social media profile. In this way, your brand will have free advertising.
Bonus Video: 5 Tips To Sell T-Shirts Fast [09 mins 50 secs]
Detailed Answers to Widely Asked Inquiries
1. How can I promote my t-shirt?
There are several ways to promote t-shirts of your brand. Right from hosting a promotional event to social media marketing, you can leverage the best ways to promote t-shirts and increase brand awareness.
2. How can I boost my t-shirt business?
By leveraging the right t-shirt promotion ideas or marketing strategies, you can enhance your t-shirt business instantly.
3. How do you get people to buy t-shirts?
Effective marketing is crucial to promote t-shirts and make people know about your brand. Through relevant events, rewards, giveaways, and social media marketing, you can make the target audience know about your brand and its products.
4. How do I market my t-shirt on social media?
With the help of different social media profiles and strategies, you can promote t-shirts on leading platforms like Facebook, Instagram, and so more. Ensure that you use the right products for the right target audience.
Conclusion
Tangible products serve as great sources of effective marketing. When you ensure a smaller amount of investment, it can yield several years of returns as individuals continue displaying your products all around. It is important to think out of the box while finding ways to incorporate the right t-shirt promotion ideas in your branding campaigns. Ensure that your have a well-defined business goal for the promotion event before heading to the printers.