Where creativity knows no bounds, sublimation printing stands as a captivating gateway to self-expression. It's a remarkable technique that empowers crafters, whether seasoned or just starting out, to infuse their unique designs onto an array of items and surfaces. From customizing clothing to personalizing home decor, sublimation crafting offers a canvas of possibilities limited only by your imagination.
Imagine being able to transform ordinary objects into extraordinary works of art, to breathe life and vibrancy into everyday items, and to gift your loved ones with one-of-a-kind creations that reflect your personality and style. Sublimation crafts make all this and more not just possible but easily attainable from the comfort of your own home.
As you journey through this article, you'll discover seven incredibly creative sublimation craft ideas that are sure to spark your inspiration and leave you eager to embark on your crafting adventure.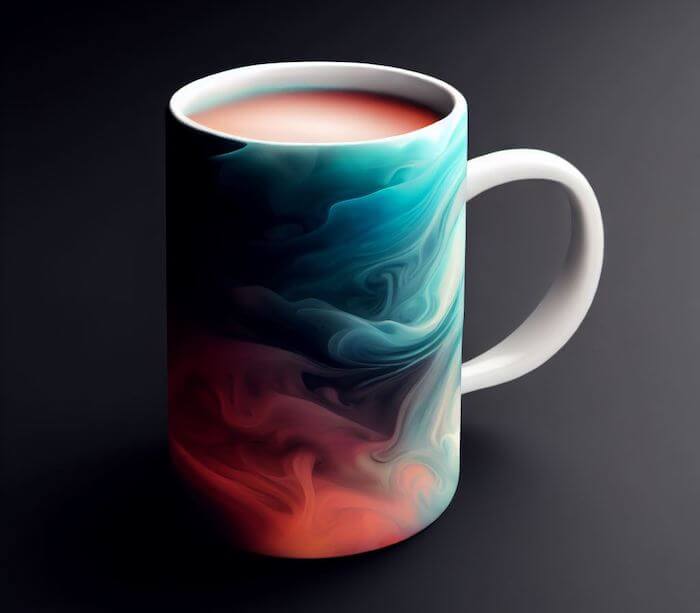 Whether pro or just dipping your toes into the world of sublimation, these ideas will unleash your inner artist and propel your crafting endeavors to new heights. So, join us on this exciting journey, and let's explore the boundless world of sublimation crafting together.
Key Takeaways
What's required for sublimation printing?
Four main items required for sublimation printing are, a printer that's compatible with sublimation ink, transfer paper, sublimation ink and a heat press.
What are some popular sublimation craft ideas?
Some sublimation craft ideas (over and above the ones already mentioned on this article) include creating custom keychains, coasters, baby onesies, pencil cases and garden flags.
Preparation for successful sublimation
Before engaging in any sublimation project, make sure the surface you will be applying the design on is clean. Use alcohol and a cotton ball for the cleaning process.
If you, too, want to come up with your own sublimation crafting ideas, then we have a treat for you!
Unlock Your Creativity with Sublimation Craft Ideas
Sublimation projects offer an exceptional way to craft remarkable products for your home. All that's required is access to design files on your computer and a reliable sublimation printer. In this article, we'll provide you with a jumpstart into this creative realm.
There's a wealth of customized sublimation craft ideas waiting for you to explore! The sublimation process is compatible with both robust and delicate materials, enabling you to effortlessly transfer designs onto a wide range of substrates, including, but not limited to:
Apparel
Coffee mugs
Tumblers
Keychains
Coasters
Hats / baseball caps
Luggage tags
Mouse mats
Christmas ornaments
Puzzle blanks
Stockings
7 Super Simple Sublimation Craft Project Ideas
Here are 7 sublimation craft ideas to help you get started. These sublimation ideas can be made at home easily with little knowledge required. These also make for excellent gifts for friends and loved ones.
1. Pillowcase crafting
Sublimation dyed pillowcases have gone viral. This is especially true among girls who like to have an ideal space for themselves. Why not pay time to your self-care routines and do so at a fraction of the cost?
Pillowcases of all materials can be sublimated; it just depends on the type of fabric, the pressure and temperature of your heat press, and how much effort you will need to put into it.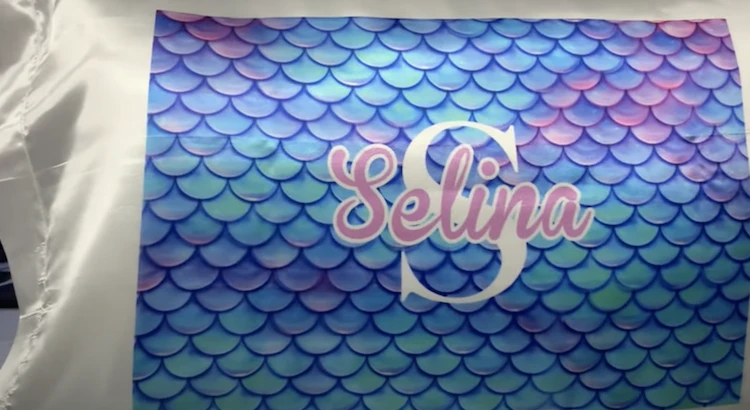 I would recommend sublimation on polyester pillow covers. The benefits of polyester polymers is they open up when subjected to heat. Sublimation ink easily enters the polymer and binds well. However, fabrics of other materials can be tested.
Overall, this is a great way to create a personalized cover for your place. Why not make yourself feel special with your own creations in life?
You can add your name, a subtle background image, or craft a beauty sleep logo that will make your bedroom space quintessentially yours.
2. Simple coffee mug creations
You can sublimate pretty much anything on mugs. Even the most detailed images and designs will work.
Any sort of sublimation design can be transferred to a material as hard as that of a ceramic mug. You can be sure it will work well, whatever it is that you want to personalize it with.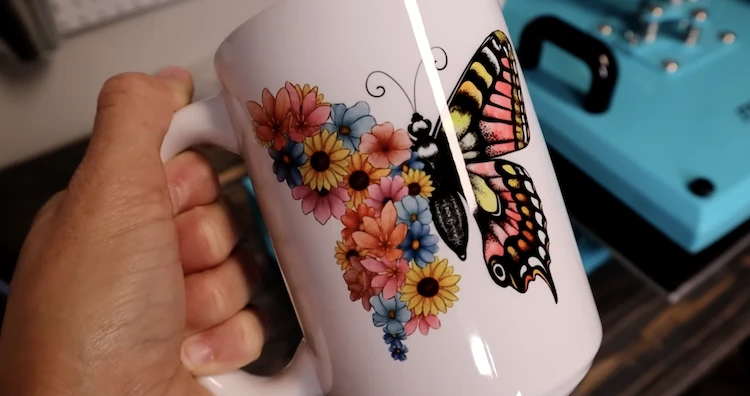 You will need a bit more skills because they are rounded and the print doesn't transfer that quickly. Overall, the process is simple and with practice you will master it. Additional steps may include coating the transfer with a sealant in order to make it dishwater resistant.
3. Custom T-shirt designs
This is the reason most people learning sublimation for. You can craft projects of this sort with even the most simple of sublimation printers.
All you need to do is find the type of T-shirt you want, get the desired design, and start sublimating.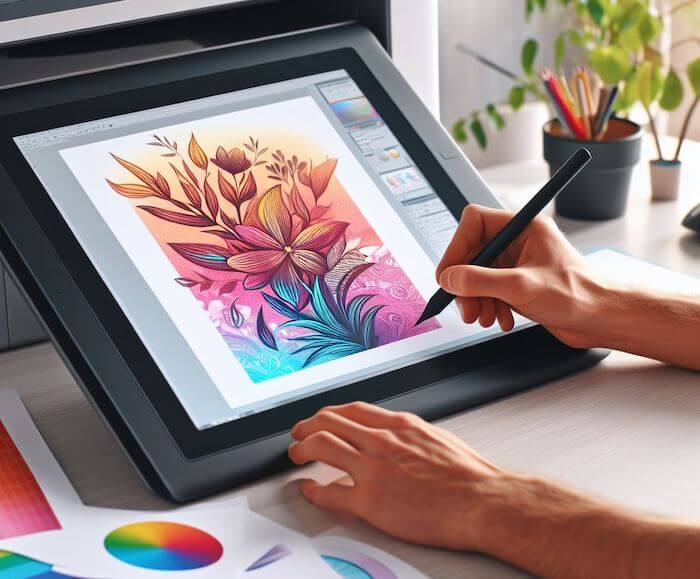 Before you start the project, make sure your T-shirt is in good condition and that the material can easily be sublimated on. Once you have found your print, all you need to do is put it into your sublimation printer and wait for the results.
4. Fun face masks
Face masks are something we still use on a daily basis. Since they will be here for a while longer, why not customize them? Make it feel like a unique addition to your outfit.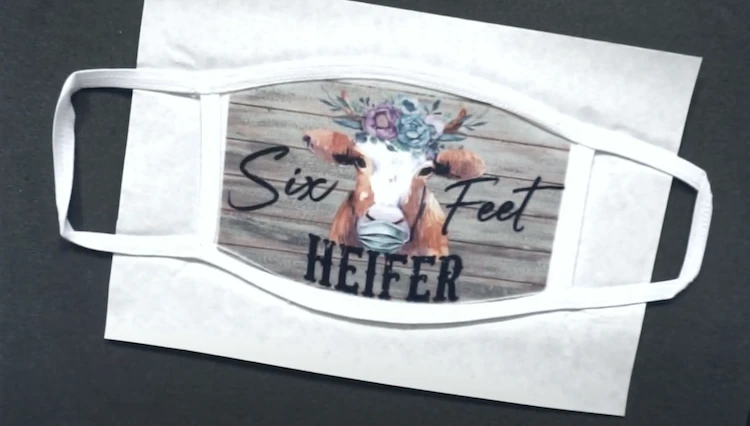 Sublimation is a great way to add simple things to your face masks. Express yourself with your initials, a flower, or a quote. Why not even use the opportunity for advertizing.
5. Advertise on your tote bags
Tote bags are something we tend to use daily. Whether going out for a coffee or grocery shopping, it is a sustainable option that can look cool too!
If you have some sublimation inks and an idea of a print or a logo you can add to your tote bag, then you can easily do it with just a few clicks.
All you need is a simple tote bag in one color and an idea of the thing you can add to it to make it look more exciting and match your daily style.
Depending on the material, you can add anything to it, from a cartoon print to a logo of a random company you have found online.
6. Unique cell phone protective case
Your phone case is probably something you spend a lot of time thinking about, as people are always looking for unique cases that can help them stand out.
If you have sublimation ink and know how to do sublimation crafting, then all you need to do is find the desired design and heat press it on a simple phone case.
It works like any regular sublimation projects, and you can add whatever you want to it, which isn't something we can always do with phone cases.
While you won't be able to personalize it entirely, you can add different quotes or your initials that will make it look way cooler than what a simple pink or white phone case would.
You will get professional quality results even if you don't have the best printer out there because this is something that quickly sublimates and transfers prints onto itself.
7. Brightening up your mouse pad
Mouse pads are also something we use all the time, and they tend to be very bland and boring.
If you want to change that and add something a bit different, you can always do sublimation crafting and add a cool print or quote onto it.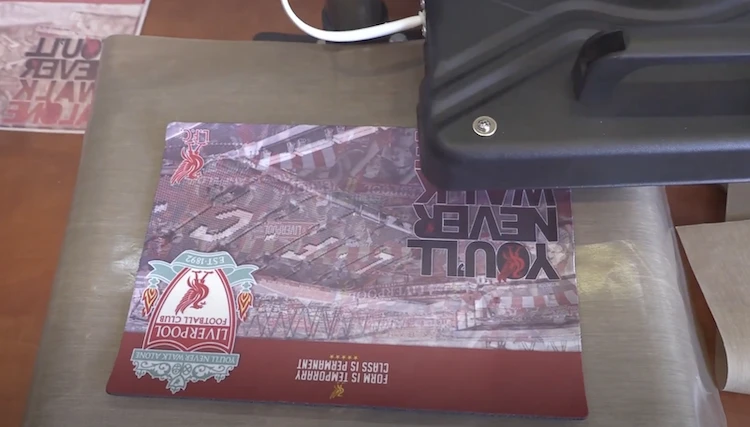 Any sort of sublimation ink will work with it, and it is one of the fastest and easiest sublimation projects because the design will get transferred with just one touch of a heat press.
These are some of the most popular sublimation craft ideas you can easily create, even if you have never worked with sublimation or a sublimation printer before.
All of these things can be produced within a minute, but you will need a good heat press and sublimation paper and printer if you want to achieve the desired results.
Sublimation projects of all sorts are possible; you need to pay attention to materials and how you treat different things with heat.
Is Sublimation Compatible with All Substrates?
Sublimation works effectively on a wide range of materials, similar to screen printing. However, due to the use of a heat press and sublimation printer, it's essential to consider the material's heat resistance and shape.
Materials like cotton, glass, ceramics, and similar substances are ideal for sublimation crafts. They withstand heat without deteriorating during the process.
Avoid using materials high in polymers, such as spandex or nylon, for sublimation crafts, as they are not suitable.
While sublimation crafting is straightforward, it's crucial to understand how the heat source interacts with your chosen object to prevent mishaps.
While there's an initial investment, including a specialized printer, the versatility is worth it. You can transfer your designs onto a variety of items, from mousepads and coffee mugs to tote bags.
Use quality sublimation paper as a barrier between your object and the sublimation printer for optimal design transfer. If you prefer, regular paper or butcher paper can be used as more budget-friendly alternatives, but don't expect exceptional results.
Sublimation crafting is an excellent way to create unique accessories or personalized gifts. With a good printer, some skill, and the right paper, you can easily embark on your crafting journey.
Embrace the Sublimation Craft Journey
If you are looking for sublimation craft ideas, it is likely you are just starting out. Or maybe it is the case you aren't new to this arts and craft technique, but want to improve your skill set.
What I have discovered, it's paramount to enjoy the process. It truly does not matter if you don't get things right the first time around. Just make sure the journey along the way puts a smile on your face. We learn best when we enjoy and love what do, without fearing the natural process of making mistakes!
Why not enjoy your time while improving your learning curve, rather than forcing perfection? Besides, it can be fun to make a mess through your mistakes!
Common Questions Deciphered
Q1. What is the largest segment of the sublimation printing market?
The apparel segment is the largest segment of the sublimation printing market, accounting for more than 40% of the total market share in 2018 (Source: Grand View Research).
Q2. What is the value of the global sublimation printing market?
The global sublimation printing market size was valued at USD 2.4 billion in 2018 and has grown at a compound annual growth rate (CAGR) of 6.2% from 2019 to 2025 (Source: Grand View Research).
Q3. What is the annual global growth rate of sublimation printing?
Sublimation printing is the fastest growing digital decorating technology in the world, with a growth rate of more than 20% per year (Source: SGIA).