Nutrifox: The Easy Nutritional Label Generator For Your Food Blog
By Alex McIl – 14th Aug 2021
Ever wondered how those website generate nutrition labels such as the ones you see on supermarket products? You know, the ones like in the image below.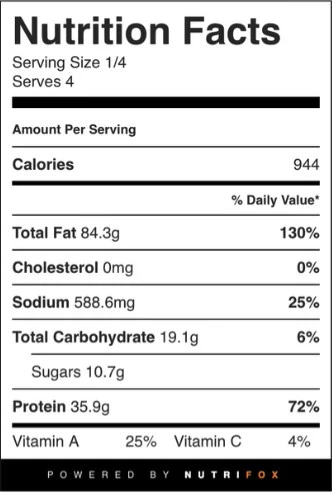 Sure, you can copy and paste an image of a recipe or product you bought off the shelves of your local supermarket. However, what if you're creating your own recipe and want a custom nutrition label for it?
That's where Nutrifox label generator (aff. link) comes in to play. It was designed and developed by the Food Blogger Pro Team.
Yes, these good people are the ones who put in the hard work to make your food blog look amazing and professional with minimal effort using a simple tool like a food label generator.
Let's not hang around and get straight into how Nutrifox works!
How Nutrifox Nutrition Label Works
Nutrifox allows you to easily create, customize and embed nutrition labels on your food blog or website with simple, quick and easy steps.
Step 1 – Give Your Recipe A Name
As the title suggest, simply give your recipe a name before going to the next step, which is adding your recipe.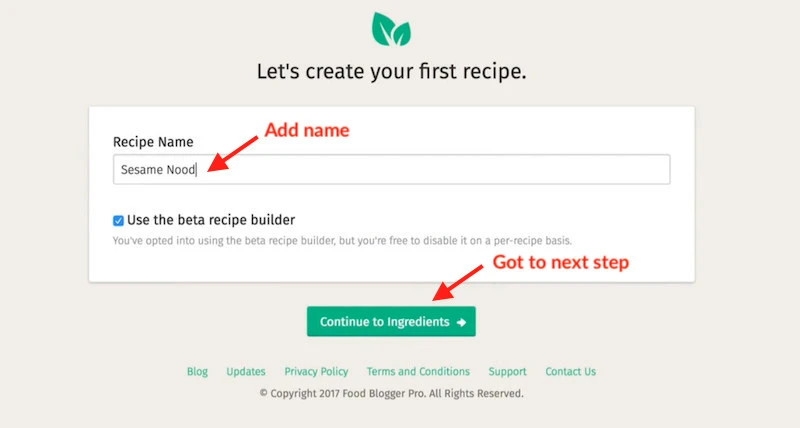 Step 2 – Add Your Ingredients of Your Recipe
Next, copy & paste your ingredients into the relevant field and add the servings information.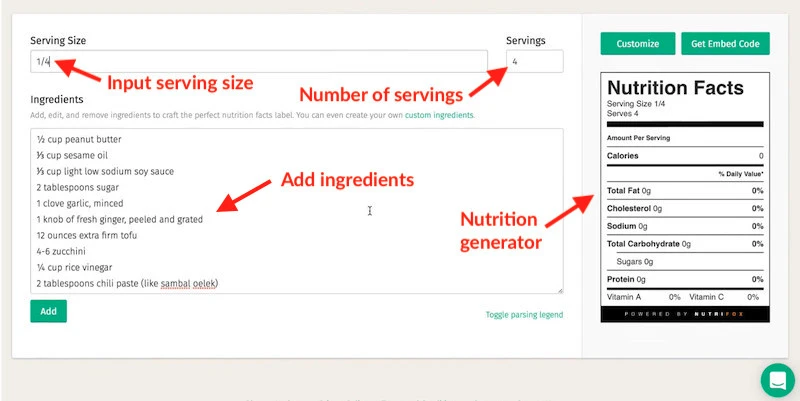 Click "Add" and let Nutrifox automatically calculate the nutrition details of your recipe.
Step 3 – Calculating Nutritional Values of Recipe
After clicking "Add" on the previous step, you will see the Nutrition Facts label automatically updating with the relevant information that makes up your recipe.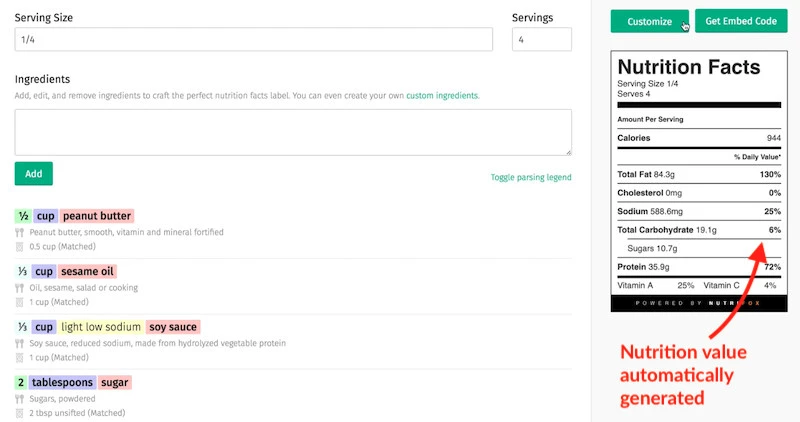 then just $9/month or $89/year
Step 4 – Customizing Nutrition Details Wanted
Yes, you can!
Nutrifox allows you to select which macro and micro nutrients are most important to show on your label.
This can be done with a flick of a switch.

Step 5 – Using Brand Nutrition Data
If you want a particular brand's product to be reflected in your label, you can add the product's information to your personal Nutrifox data base, which then can be accessed easily and used on any of your labels.
Step 6 – Embed Code On Any Website
Nutrifox provides an embed code that can be used on any website. This embed code makes your label responsive for all devices.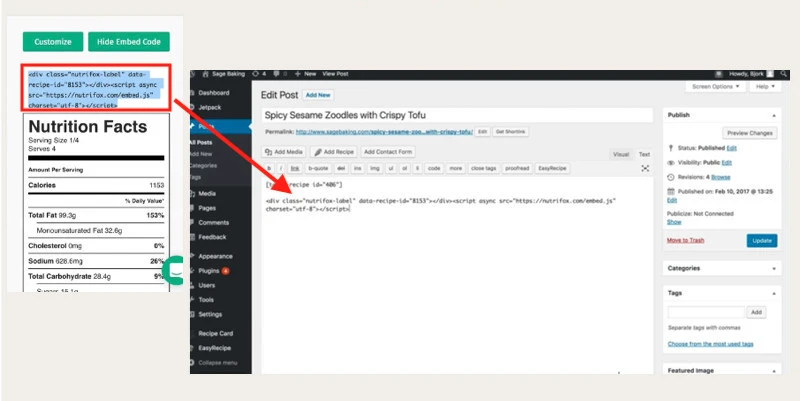 Don't worry if you are not techy, it's as simple as copying the label and pasting it into your HTML code!
Step 7 – I Use WordPress, Is There A Plugin?
The Nutrifox recipe plug in is available for download here.
This plugin allows you to embed your nutrition labels being able to see a live preview of the label. This applies for both the Classic & Block Editor.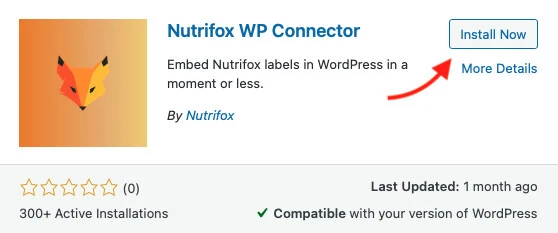 Note: You cannot create nutrition labels with the plugin alone! A Nutrifox account is still required!