Have you ever considered the creative possibilities of iron-on patches, also known as 'cloth badges'? These versatile and expressive pieces of fabric art have revolutionized personalizing your clothing and accessories. Whether you're a fan of vintage-inspired designs or contemporary pop culture references, iron-on patches offer an easy and stylish way to make a statement.
With the advent of computerized machines, what was once a niche form of self-expression has now become a mainstream trend. In this article, we'll dive into a world of creative iron-on patch ideas that can transform your wardrobe and accessories into unique works of art.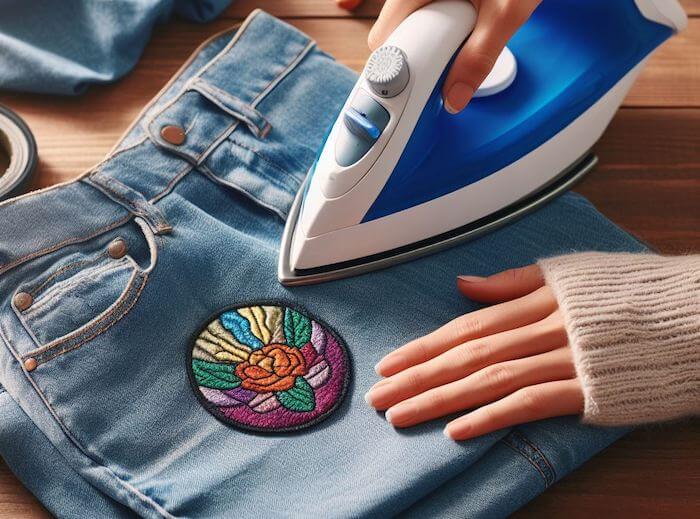 An Insight into Iron On Patches
Embroidered patches have a rich history dating back thousands of years, serving as vital identification tools for military and other personnel who proudly wore them on their uniforms. In today's modern era, these patches have found their way into the realms of sports teams, government organizations, and corporate entities, allowing individuals to showcase their position, rank, or specialized role.
Military patches possess a wealth of symbolism, conveyed through carefully chosen images and colors. For example, white on military iron-on patches signifies peace, while green and blue represent loyalty, and gold embodies generosity. The depiction of animals such as tigers, elephants, lions, and others on these badges or patches symbolizes courage and strength.
Initially, embroidered badges or patches were primarily utilized for practical purposes, such as labeling uniforms or mending fabric holes. However, their significance has undergone a remarkable transformation in recent times. These patches have become more than mere functional additions; they now serve as fashionable accessories, allowing individuals to showcase their unique style and personal flair.
Designers and artists have recognized the potential of embroidered patches and have incorporated them into various products beyond uniforms, such as jackets, backpacks, and even jewelry. The versatility of patches offers endless possibilities for customization and creativity. From adding a personal touch to your favorite jacket to creating a custom logo for your brand, embroidered patches have become a popular choice. If you're considering ordering custom patches, here are a few tips to keep in mind:
Note: Iron-on patches are not the only way to attach patches to garments. An alternative approach involves sewing patches by hand or machine, which provides additional strength, making it ideal for areas of clothing that undergo frequent movement or flexion
The Evolution of Iron-On Badges: From Protests to Modern Fashion
During the tumultuous '60s, streets were ablaze with protests against the Vietnam War, marking the birth of a new protest culture. This era witnessed the rise of symbols like peace signs and badges, often adorned as expressions of solidarity. It was during this time that the usage of patches, flower headbands, and peace signs gained popularity.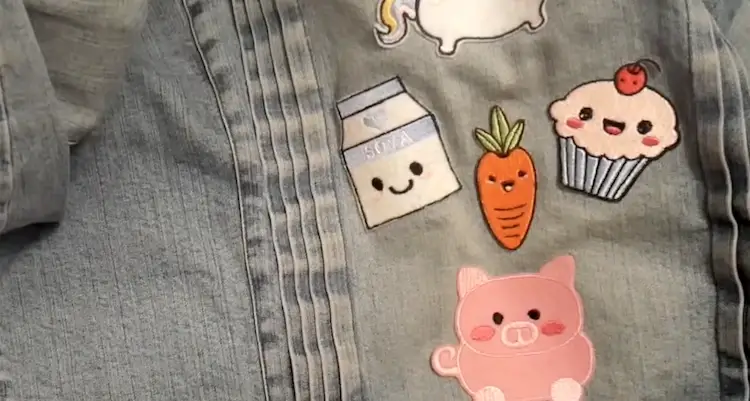 The history of patches, however, is far more intriguing and diverse than their present-day fashion appeal. As hippies embraced second-hand and military clothing, they started adorning these garments with decorative embellishments, giving rise to icons that symbolized social and political reforms.
Since then, the concept of using patches for both fashion and everyday attire has seen a resurgence, evolving with each generation. Modern patches have embraced the convenience of being iron-on, featuring adhesive on the back that can be easily applied to a variety of fabrics, allowing individuals to craft a unique style statement.
Exploring Endless Creativity with Iron-On Patches
If you're eager to infuse a sense of uniqueness into your personal items or embark on some exciting DIY projects, embroidery patches open the door to a world of endless possibilities, allowing you to transform each piece into something truly distinctive.
While you can find plenty of ready-made products in the market featuring pre-embroidered patches, there's something truly special about diving into your own imaginative ideas, injecting a whole new level of creativity and enjoyment into the process.
To spark your creative journey, here are 7 innovative iron-on patch ideas that will elevate your wardrobe and other items
#1 Embrace the authentic hippie vibe
When it comes to the world of patches, paying homage to their illustrious history is essential. To fully immerse yourself in an authentic hippie aesthetic, consider adorning your jeans or denim jacket with whimsical designer patches. Embrace a sweet and uncomplicated design that features iconic elements like lollipops, sunshine, rainbows, and unicorns, among others. These patches not only evoke the spirit of the '60s and '70s but also infuse your attire with a touch of nostalgia and free-spirited charm.
#2 Rock a creative punk aesthetic
If you're eager to put a contemporary twist on the classic punk style, there are plenty of creative possibilities at your disposal. Start by donning black skinny jeans or jeggings paired with edgy leopard creepers, a studded vest, and a bold, contrasting hair color. To enhance that characteristic punk vibe, consider embellishing your jeans or jacket with an array of captivating patches. These patches not only add to your punk-inspired look but also serve as a canvas for self-expression. To complete the ensemble, accessorize with a timeless leather-wrap bracelet and a black bandana, creating a style that's uniquely yours.
#3 Choose minimalism
One of the easiest ways of incorporating the unique patch trend into your collection is to take up an old tee, look for an interesting motif, and iron-on the same. With a simple, minimalist patch, you can achieve more out of your otherwise plain t-shirt. Pair your renewed tee with jeans and a tattoo choker for a creative look.
#4 Stylish additions to a coat or cool blazer
Place a cool collection of patches and pins on one side of a simple classic blazer. This makes sure that you are a hero in every fashion outing. This type of embellished jacket will truly make your entire outfit.
#5 Enhance your track jacket
Pair the classic retro jacket trend with interesting patches and you are good to go! Place some cool DIY patches to the contrasting-colored jacket. Keep your remaining outfit simple and stylish.
#6 Enrich your jeans
One of the most common ways of using embroidered patches is by ironing on them onto your jeans. While pants and trousers might appear slightly busy, they can work great with a graphic or even plain tee. You can add a funky bag, a matching scarf, and a leather jacket to complete the look.
#7 Craft a stylish metallic look
For the classic, 80s metal-head look, you can include a series of bold & interesting patches. You can also include catchy metal studs to your leather jacket while wearing it over a band t-shirt and jeans or a denim skirt. To finish your outfit, you can include a dog-tag neckpiece and a bullet belt.
How to Apply Iron-on Patches?
Adding a personalized touch to your clothing, accessories, and various items can be a fun and creative idea. Iron-on patches offer a fantastic way to bring your unique vision to life. Whether you're working on a fun DIY project, looking to put a creative spin on a piece of clothing, or simply adding a touch of flair to your belongings, these patches can be the ideal solution.
In this section, we'll guide you through the process of applying iron-on patches for a variety of things, from clothing and accessories to personalized projects. This step-by-step guide will help you achieve a professional look, allowing you to showcase your idea in a piece that's uniquely yours
Optimal iron temperature for secure patch adhesion
You should set the iron to the highest setting to ensure that the patch will adhere properly to the fabric. If you do not have access to an iron, you can make use of a hair straightener to achieve the purpose.
Strategize your patch placement and preparation
Place your clothing or fabric on the ironing board. Place the desired patch on the intact place wherein you would like to stick the same. The adhesive side should be place flat against the fabric. If you are ironing the patch on the hat or shoes, stuff its insides with napkins or towels to make the surface flat.
Using a barrier cloth for safe patch application
It will serve as a proper barrier between the patch and the heated-up iron. This will protect the fabric from intense heat. You can make use of a single sheet, a pillow cover, or a damp towel for the purpose.
Applying the patch securely in place
Place the iron on the desired patch. Hold the iron for around 30 seconds. If your embellished patch has specific instructions, you can follow that as well.
Remember, as already mentioned, you can add an extra layer of strength by sewing on the patch on top of the adhesion. I would recommend this on areas where the patch will flex, torque and stretch plenty.
Ensuring patch adhesion with double ironing technique
Once you have fixated the patch on the fabric, you can turn the cloth inside out. Lay on the ironing board again. Place the thin sheet of cloth on the patch's backside and iron again.
Your Style, Your Way
Today, we've delved into an array of captivating patch ideas and where these patches can make their mark. This article serves as a guide to ignite your creativity and spark your imagination.
The truth is, these patch ideas should reflect your passions, your brand, or something that defines you to the world. The 'idea' is already within you.
Now, the next step is to collaborate with a designer who can transform those ideas into digital art, ready to be brought to life in the form of a patch. Your style, your story, and your statement await, so let's get those creative ideas patch-perfect!