Removing screen printing ink from fabric is something a lot of people will find themselves doing at some point. It is a straightforward process, with several methods being available depending on the type and quality of the fabric.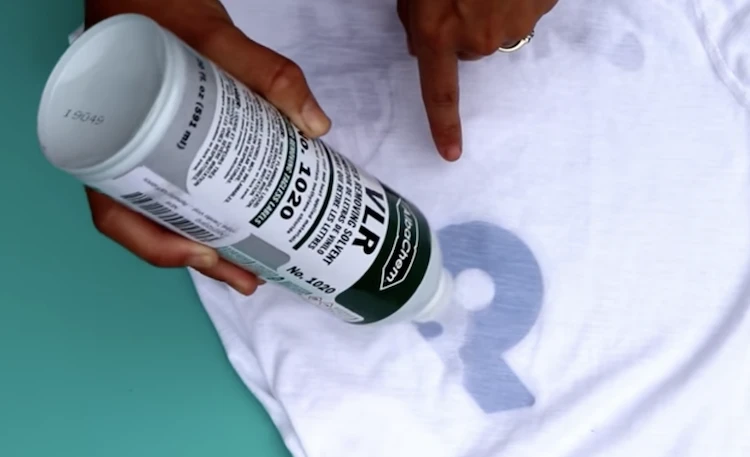 In this guide we explain the various ways to preserve the fabric when removing screen printing from fabric or clothing.
Post 2 of 3 in the screen printing
Removing Screen Printing From Cotton Or Other Natural Fabrics
Here are 7 ways of removing screen printing ink from cotton or other natural fabrics. Some of these methods involve the use of chemicals, so always wear gloves to be on the safe side.
1. Using Acetone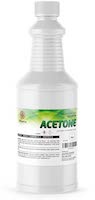 Acetone may be used to remove screen printing from fabric such as a t-shirt. To do this, soak a soft cloth in acetone. Then dabbing whichever spot you want to remove the ink from.
This is effective at removing the ink off your clothing, even though it may take a few tries.
Keep in mind that acetone can be quite damaging for your skin. So make sure to wear gloves before starting this process.
Watch this video: Removing Screen Printing Using 100% ACETONE [10 mins 13 secs]
To save time, skip to timeline 02:06!
2. Using nail polish remover

Nail polish remover is a great alternative to Acetone. Many nail polish removers are based on acetone, with some of them containing even better dissolvers.
To remove screen printing, you are going to need some cotton balls. Soak each cotton ball with some nail polish remover, then put it over the printed area and leave it for a while. Once the remover has had the time to react to the screen print design, use a stiff brush or a toothbrush to rub off the ink residue from the shirt.
3. Iron and paper bag method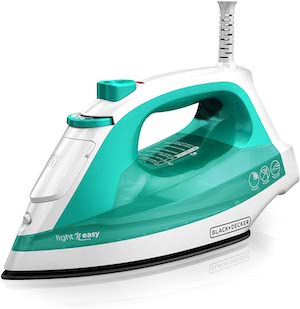 This simple method can be used on more sensitive cotton shirts in addition to the more durable wear.
You will need to moderately heat your iron to a temperature that is suitable for ironing cotton. Then press it over a piece of kraft paper to protect the fabric.
Keep your shirt on the ironing board until the screen printed design starts melting. Finally, remove both the iron and the kraft paper.
Once you do that, you will need a wooden toothpick or a chopstick that you can use to rub off the remaining ink.
Or if you are a little more daring you can try this:
Watch this video: How To Remove Printing With An Iron [05 mins 08 secs]
To save time, skip to timeline 00:23!
4. Plastisol ink remover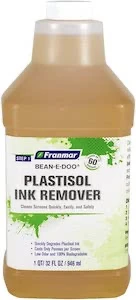 Another way to get remove print from a shirt is by using plastisol remover. This a store-bought mixture that contains 90% water and 10% ammonia, a chemical that works great for dissolving printing ink.
You will need a plastic bottle with a sprayer to apply the plastisol to your fabric. After which you can rub the now dissolved ink off.
5. Use a spot fluid remover

These chemicals are found at screen printing supply stores and are proven to remove screen print with ease. They are applied via a special gun which can be found at one of these stores.
While certainly a pricey method, it does come with a significantly lower risk of damaging the material.
6. Washing
Washing can and will cause the screen printing on your shirts to fade over time. To speed up the process, rub the freshly washed fabric with a dry towel to remove the remaining ink. Finally, wash the garment by hand to clean it completely.
7. Cold water and sugar scrub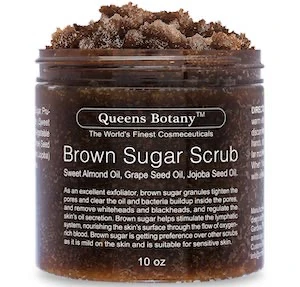 Using cold water in your washing machine to harden the screen printing ink can make it susceptible to removal. Make sure to set the washing machine to work as long as possible to give the cold water time to do its job. Then use sugar scrub on the printings you want to remove. Finally, use a stiff brush to remove the ink suds and wash out the shirt.
Tip: If you want to remove even more ink while washing, add concentrated vinegar to your cold water.

Download PDF: → How to remove screen printing from natural fabrics
How To Remove Screen Printing From Polyester Or Nylon Shirt
If you have a polyester shirt or some other nylon fabric that you want to remove screen print from, there are several easy ways do so. Here are some of the main ones:
Since polyester is way less porous than cotton is, the ink will never get as bound to the fabric. This is great, as it means that the screen print will be quite a bit easier to remove.
1. Warm water and dish soap
For this first way of removing screen printing from polyester, you will need to wash your shirt. This will be done with a mixture of warm water and a high concentration of dish soap to crack the ink.
Afterwards, use a stiff brush to scrub off the pieces of the paint and wash the shirt again if necessary.
2. Iron and craft paper
Just as in the case of cotton shirts, you can use an iron and paper bag to remove screen printing from your polyester shirt.
There is one thing to watch out however, and that is the temperature of your iron. As polyester is almost as prone to melting as the ink itself is, you will need to make sure that the temperature is low enough to not damage it.
Thus, we recommend that you first try the hot iron on some other, spare piece of polyester. This will act as a test bed to make sure your shirt can sustain the heat.
Additional tips:
When scrubbing off screen printing residue, make sure you don't damage the fabric instead.
Always wear gloves when working chemicals intended to dissolve the ink, as they are just as likely to negatively affect your skin
Synthetic fabric is much easier to remove screen printing from, but is also easier to melt, so be extra careful when attempting to heat press it.
Multi colored design usually makes no difference to a single-color when removing it. It is the chemical composition of the ink that is important, not the color of the image.
FAQ
How do you remove fabric print?
Removing fabric print can be done in multiple ways depending on the type of the print and the material said fabric is made from.
Usually, you will need to either dissolve or otherwise scrub it off from your material and wash it afterwards to make sure it is completely clean.
How do i remove a logo from clothing?
Same as with any other kind of screen printing, you will need either chemicals or a hot iron and paper bag to remove it. 
Different materials require different solutions, so make sure to check what your clothing is made from. Also, make sure that you don't damage the material itself when removing the logo.
How do I remove lettering from fabric?
The way to do this is by dissolving or melting away the letters, then using a toothbrush to scrub off the remaining ink from the printed area. Some of the things you might need are Acetone, Nail polish remover and or a paper bag and hot iron, depending on what method you opt for.
How do I remove a screen print mistake?
Removing a fresh ink mistake is somewhat different that removing an already printed out image, as the ink hasn't had the chance to set in completely. One of the ways is to quickly cool off the ink with cold water and then use a pressing iron and a paper towel, but there are others as well.