By Alex McIl – 3rd June 2022
If you believe that printing your personalized t-shirt demands enrolling the help of a skilled clothes customization firm, guess again! Nowadays, you can easily beautify your favorite t shirt using a bit more than a clothing iron and a printer.
Printing t shirts at home takes just a couple minutes, and this article will lead you through the whole process, ensuring the perfect result. So let's get down to business!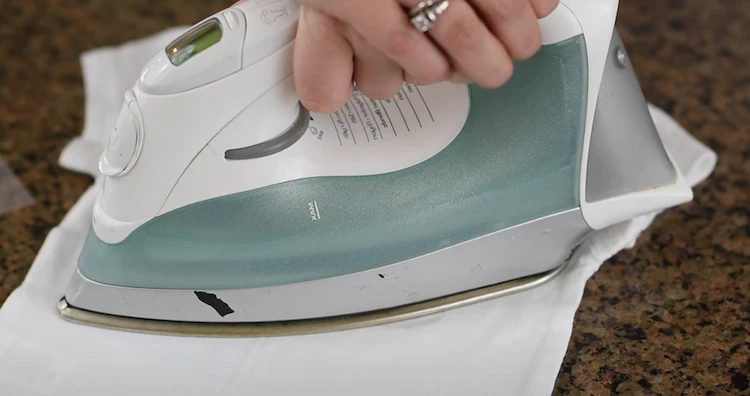 Create Your Design
To begin creating your design, you need to download suitable software, one of them being Adobe Illustrator (you can do it in Photoshop, CorelDraw, or any similar program). You can create your design from scratch; or you can simply open the image you have previously downloaded and make it personalised.
We highly recommend using Adobe Illustrator or Photoshop in designing because they are more user-friendly than other software in the market.
It is much easier to create design nowadays because of the internet, you just need to search Pintrest or Google to get some ideas, and you are halfway through the process already!
There are even websites such as Freepick or Veectesy that offer free designs, so you might as well get one in just a few minutes.
Adapt The Size Of The Design
Grab the t-shirt you want to beautify and measure the printing area so that you can adapt the size of your design if necessary.
Check the files thoroughly because there are times when images have some issues like misaligned colours, etc. Also, you may have to resize the whole design or some of its parts.
You'll want to make a note of any clear background on your image, as this will appear white after the transfer.
Lastly, change the background to better match your needs.
Outline Your Design
As you will probably be cutting your design manually, putting a stroke or a line at least 1 – 2 millimetres to the offset path is extremely helpful.
Set the stroke to at least 0.5px and coloured grey (this way, it shouldn't be too visible if you fail to cut precisely along the line).
Now you have your guideline during the cutting process.
Choose The Correct Transfer Paper
Check the fabric of your t shirt and the specifications of the transfer paper, usually, you will use transfer paper on cotton and/or polyester t shirts.
The shirt colour will also affect the transfer paper – for a light coloured t shirts, choose thin blank transfer paper. Dark coloured transfer papers were meant to be used on dark fabrics.
Print Your Design
As a standard procedure in printing, make sure to select the proper printer (inkjet printer), especially if you have two or more devices installed on your computer.
Change the document size to A4 and select Plain paper as your Paper type (paper type depends on how you calibrated your inkjet printer with the computer), and select High as Quality.
Since you will be using sticker paper, you don't need to make the mirror image before the printing process.
Finally, press the Print button to start printing the design.
Make Sure Your Design Fits The T-shirt
This is a simple step – put the printed design onto the t shirt to make sure this is what you had in mind.
Now it is time to…
Cut Your Design
Make sure to cut your design following the grey line; otherwise it will be transferred on the t shirt when pressed.
You can use cutter or scissors, although we recommend the cutter because it's easier to avoid the jagged cut out caused by scissors.
If you are going with the cutter, try as much as possible to cut it gently, so the blade will not damage the back of the sticker.
Make sure you have turned any excess paper, as this will be transferred onto the shirt.
Prepare For The Transfer
First, you will want to pre-wash your shirt because you don't want it to shrink in its first wash once you have printed your image on it.
Place a thick fabric such as a towel on the table or any flat surface. This will support the t shirt through the transfer process. You may also use an ironing board if you possess one – this is probably the best option.
Set the iron to a maximum heat and make sure to remove the steam setting, otherwise, it will ruin your sticker.
Iron the towel to make sure it is flat, and the t shirt to remove the moisture and any wrinkles or creases.
Place Your Design Onto A T-shirt
Put at least a 3-centimetre gap between the neckline of the t shirt and your sticker.
Make sure that the sticker is placed in the centre of the t shirt (or anywhere you want it to be).
Cover the transfer paper with the backing you have peeled off – this acts as a parchment paper. If you have accidentally thrown this away, don't worry, you can use a soft towel as an alternative.
Heat your iron to the specified temperature of the transfer paper manufacturer.
Start Ironing
Ideally, you will be using heat press machine, but we all know how expensive that is, so a clothes iron will surely do the trick.
Apply firm pressure with an iron from the centre of your transfer paper, working in a circular motion towards the edge of the transfer paper, and then back to the centre. Make sure to have your iron on transfer paper at a constant heat.
Never place the iron directly on the image.
Repeat these steps as many times as indicated on the instructions included on the transfer paper – this could take about 3 to 4 minutes.
Now sit back and and wait for the shirt to cool.
Remove The Parchment Paper Or Fabric
Once the t shirt is cooled, carefully peel back the parchment paper or the soft towel, and make sure you start from the edge.
Check the edges to make sure that all of them are flatten properly onto the t shirt.
Once cooled, and the paper has been removed, you have an awesome t shirt to show off to all of your friends.
Final Touch
Iron the design once again to make the final touch – do not forget to use the paper or a soft towel through this process as well.
Printing T-shirts At Home With An Iron Without Transfer Paper
You will need a plastic wrap, a clothes iron, a parchment/wax paper, an image printed on a regular printer paper or a physical photo, scissors or a cutter, and a t shirt (basically any material works).
Firstly, you should remove any extra white paper around the image.
Decide where to place the image on the t shirt, and cover the entire image with a plastic wrap, making sure all sides are completely covered.
Remove any water from the iron and adjust the heat settings as indicated on a t shirt (keep in mind that the image will not stick if you use steam).
Once all the sides are completely covered, place the image on the desired spot on the t shirt, cover it with the wax paper and begin ironing on a heat resistant surface. Don't worry, you don't have to make a mirror image.
Take your time with ironing to make sure the whole image sticks to the t shirt, then slowly remove wax paper.
If some of the plastic wrap is still sticking out, you can tuck it under the image and iron the t shirt a bit more. Also, you should never place the iron directly onto the image.
Finally, remove the wax paper and enjoy your personalized t shirt. We recommend this method for complex design, because it is much easier to avoid any mistakes during the iron on transfer process.
Benefits Of Iron On Transfers Without A Heat Press Machine
This is a much cheaper way to print on t shirts, but this method will not only save your money – you can also avoid making some frequent mistakes. For example, there is no right and wrong side of placing the image – you know exactly how your design will look when pressed.
Moreover, you know that your t shirt will withstand heat from the iron, and wouldn't get damaged during the transfer.
When using a flat iron, you are the one that determines the heating area, so you can print your design on a pre-printed t shirt without damaging the current image.
Finally, any of your friends and family will appreciate the time and effort you have spent making a unique gift for them.
Frequently Asked Questions
✓ How do you put a print on a shirt with an iron?
After you have printed your design, put the previously washed and dried t shirt on the ironing board. Iron your shirt. Cover your transfer paper with the backing you've peeled off or a suitable fabric. Finally, iron the design. Wait while the shirt cools down, and then peel off the parchment paper or a piece of fabric. You now have your own t shirt design!
✓ How do you print T-shirts at home with iron without transfer paper?
To make iron on designer t shirt without a transfer paper, simply cover your printed design or any photo you have stored in a plastic wrap. Put the image onto a t shirt, cover it with wax paper and iron over it until the image is fully transferred.
✓ Can I make my own iron on transfers?
Well of course you can, and it's really simple. You can either use a sticker paper and an inkjet printer or a plastic wrap combined with wax paper. Eather way, the process is really easy and everyone can do it in the confor of their own home.
✓ What type of printer do you need to print on T-shirts?
If you wish to use sticker paper, you will need a special inkjet printer with different printing options. But if this is too expensive for you, you can always print your design on a plain paper and print t shirts at home with an iron and a plastic wrap.