Sublimation printing is one of the most popular techniques of printing that is frequently used today because it can help you transfer desired designs quickly.
The technique is based on heat pressure, and it is not only an easy but also a very affordable technique for designing different clothing pieces.
Post 12 of 12 in the sublimation printing
If this seems interesting to you, you should read the rest of our article and find out more about sublimation printing.
What Is Sublimation Printing?
Sublimation printing is a popular technique that allows personalization of different designs on different types of clothing and accessories.
With this method, quick transfer of designs is made possible with the use of sublimation paper to the material, fabric, or piece of clothing you want to customize.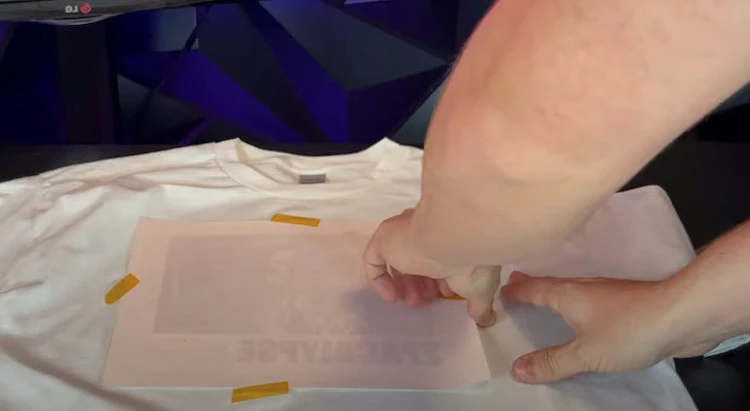 Position the sublimation paper (which has the design incorporated) onto your garment. Once the design is lined up, pressure, along with heat is require to transfer the sublimation ink (design) onto the material.
Usually a heat press machine is require to produce adequate pressure along with the required temperature which is usually between 350 and 450°C.
Here is our complete heat press temperature guide for different fabric types and printing techniques.
The whole method is based on turning the ink into a gaseous state. This makes it easier for the ink to infuse into the fabric without it leaking. It is also a fast process, only taking a few seconds for application.
Even though it is used by companies worldwide, it is an excellent option for anyone wanting to get into sublimation printing at home. You can even use it without much experience in this field.
While you will need to be creative and know how to create the designs, the printing process on sublimation paper will not require you to be a professional for perfect transfer.
However, careful attention to the fabrics being used is needed. No matter how special the transfer paper, if you are dealing with a low-quality fabric, you may not get the desired results.
You can create your designs or find the pre-made traditional printing patterns and replicate them, so the whole process will not take you a lot of time, and it will be cost effective.
This has become one of the most frequent options of people who have printing businesses, and even if you have no experience in this field, you will be able to figure everything out after just a few tries.
How Does Sublimation Printing Work?
To start the sublimation printing process, you will need to have the original sublimation printer; otherwise, you will not be able to transfer designs on any sort of materials.
Sublimation printers are primarily affordable, and you can find them anywhere online or in real life, and you can choose the one that seems to have the best sublimation ink out there.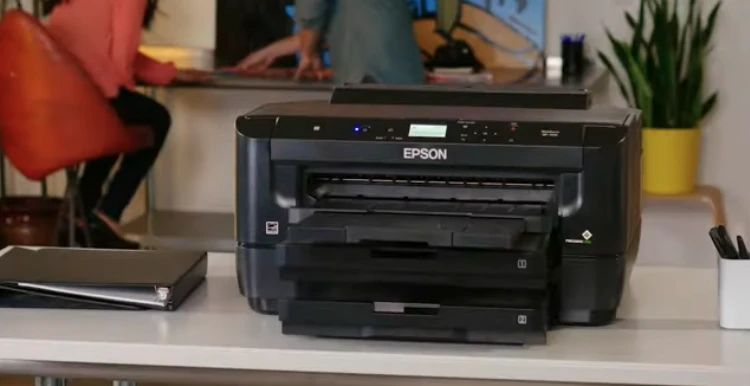 This printer should be connected to your laptop or computer through RIP software, and this is how you will add your designs or come up with new ones – this means that you can also download pre-existing ones and directly transfer them onto the garment without harming the quality.
When you find the design you want to include in the screen printing process, you need to open it in the RIP software and then choose how you want to print it out.
Make sure you position your sublimation prints the right way and that you choose the right printing method and format; otherwise, you can experience some inconvenient situations with your device.
The sublimation technology will be activated when you turn on your sublimation printer and add solid inks to your device.
Once you turn it on and put the sublimation paper into the device, all you need to do is click on Start printing on your computer, and the device will start transferring the design from your software to the paper.
You will need to use a special transfer paper for sublimation print because it is the only way you can transfer the design onto the fabric.
Keep in mind that sublimation printing devices work on a different technology than an inkjet printer, and you will not be able to use the same sublimation paper options for both of them.
Inkjet printing is entirely different, and although the same heat transfer paper may give some results, it will not be what you are looking for and the result you can get with the sublimation printer.
With sublimation printing, the ink will get embedded for a longer period in the fabric, whether you are putting it onto T shirts, hats, or shoes.
In comparison to other design printing options, the sublimation printing will keep the color and the design vibrant for a much more extended period, and sublimation printing works on almost any type of fabric you can think of.
The heat press will widely open the pores of the fabric, and the pressure will put the ink on it by cooling it down, which is why it lasts for so long.
You need to press the heat press onto the design and the material and keep it for a few seconds so the sublimation ink can transfer the right way.
It is liquid ink, so you need to be very careful and make sure your hand is not trembling or moving around because it can damage the design, especially if you are printing it on polyester fabric.
After a few seconds, release the heat press and gently take the paper off your material.
As you can see, the whole process is relatively easy, and once you purchase sublimation printers and sublimation inks, you will be able to perform this action a hundred times without wasting any more money.
The process can be mastered even by those of you who have never dealt with this sort of device and machine before, and if you buy the right sublimation transfer paper and good inks, you will be able to get excellent results and even better designs than those you can find on in-store T-shirts or coats.
Watch this video: What Is Sublimation & How To Do It [03 mins 25 secs]
To save time, skip to timeline 00:16!
You should also keep in mind that the sublimation printer can also be used on ceramics and other materials, so you can print the desired designs onto your coffee mugs or mouse pads too.
This makes it a much better design investment than embroidery machines because it allows you to start transferring designs onto anything that you want, whether that is a piece of clothing, a mug, cell phone case, or a blanket.
What Are The Best Printing Fabrics?
As we have already mentioned, dye sublimation printing can be performed on any material as long as you have a dye sublimation printer and a sublimation transfer paper.
However, there is a list of materials that work the best for sublimation printing, and that will provide you with perfect results, no matter how inexperienced you may be.
These are some of the best options for sublimation printing:
Polyester fabric
Polyester coating aluminum
PVC
Ceramic
Polymer plastic materials
Polycotton
As you can see, the best option for the sublimation printing process is mostly polyester and PVC fabrics.
However, it can be sued on ceramic, too, because the material is enduring, and it can deal with a higher temperature with little to no problems.
You will be able to combine different designs and logos, and you don't need to settle for one design at a time, so as long as you keep the heat press at a high temperature, even the most complicated designs will reciprocate onto the fabric.
Even though everything will look great with a sublimation printer, if you want to transfer complicated color-block designs or designs that are supposed to cover the whole garment, then you can't expect to get perfect results.
The dye sublimation printing process is still complicated, and if you add too many colors and logos, it will be very hard for the printer to reproduce that the right way, and you will need to keep the heat press over the garment for a much longer time, which can be very exhausting.
This can also lead to color mismatching or a certain design getting overprinted because of too much pressure or heat, so it would be better if you stuck with simple designs, at least at the beginning of your printing career.
Also, keep in mind that the sublimation process can't be completed on natural materials and cotton garments because these materials are easily destroyed under heat, so don't even try to test them out because you will waste transfer paper and in your materials.
They don't have the pores in the material required if you want the ink to become absorbed and become a part of the design, so if you plan on working with these designs, you will need to opt for some other printing options.
What Are The Most Important Sublimation Printing Supplies?
If you want to make sublimation printing your business and come up with unique designs using this simple technology, you will need to invest in some supplies that can provide you with desired results.
These are some things you need to invest in if you want your sublimation printer to create unique designs.
Ink cartridges
Ink cartridges are something you will need to repurchase frequently, but they are more lasting than other printing techniques.
You need to make sure you are purchasing ink in a liquid state and that this ink is compatible with your printer; otherwise, the printing process will not happen no matter how hard you try.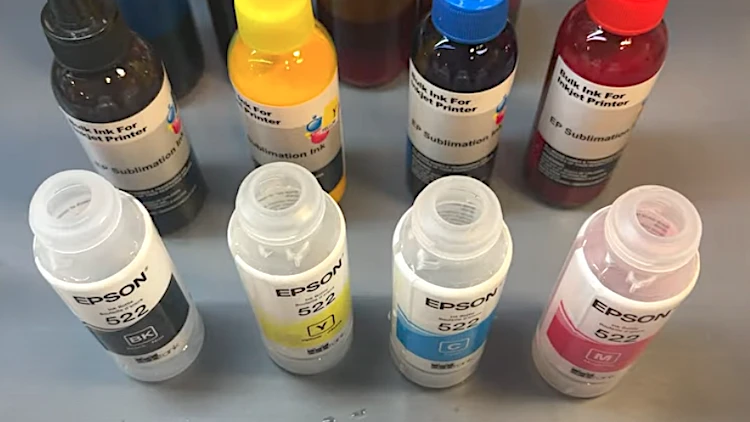 I would recommend you invest in good cartridges, but you can be sure that most of them will do a great job and leave a lasting design on your garment.
Depending on how much you tend to use them, you will need to see how many times you need to repurchase them, but they tend to last a long time, even for those running a business with the printing method.
Sublimation transfer paper
Transfer paper is one of the most important parts of the sublimation printing process, and it is used in other methods of printing too.
Once you install your RIP software, you will be able to control the design and choose what will appear on your transfer paper and then get transferred to the material.
You can't use simple copy paper for this, and you need to make sure the transfer paper you are purchasing is compatible with your sublimation printing device.
I would recommend investing in more expensive ones because the difference will be obvious, and it will be an easy transfer as long as you have an excellent paper.
They can be found anywhere, and there are just a few varieties of this paper, so whatever material you may be working with, you can be sure that the paper will do a great job.
Heat press
A heat press is a gamechanger, and if you want your sublimation printing results to be immaculate, then this is the thing you need to invest your money in.
One of the things you need to think about when choosing the right heat press is what sort of materials you will be working with, so if you know you will focus on sublimation printing on ceramics, then you should purchase those with the largest temperatures.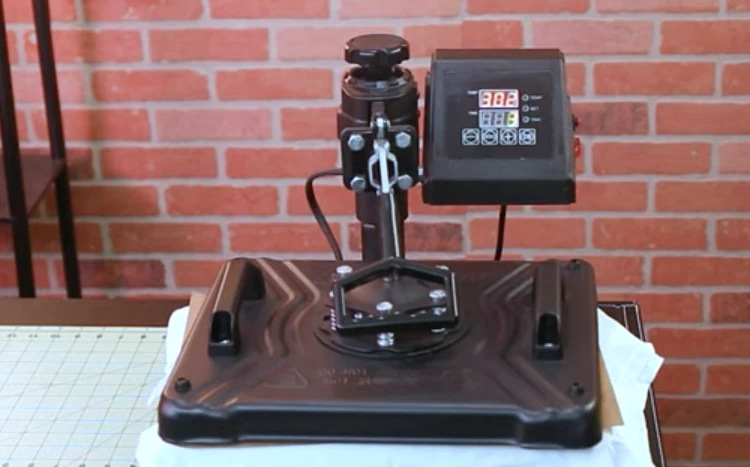 However, if you are working only with fabrics like polyester, then you can settle for those that go up to 350 degrees, and you will still get the desired result.
The best thing you can do is purchase a heat press that can go from 300 to 400 degrees because this one will work with all materials without any problems.
FAQ
Can you use a regular printer for sublimation?
You will be able to use a regular printer like a laser or inkjet printer to transfer designs to different materials, but you can't expect the results to be as unique as they would be with a sublimation printer.
Sublimation printers are the best device for this, and not many devices can perform as well.
What is needed for sublimation printing?
The supplies required for sublimation printing are a sublimation printer, RIP software, transfer papers, and a heat press, so you don't need to splurge too much to get the whole equipment.
Is a sublimation printer worth it?
If you are dreaming about creating their garments or accessories, then a sublimation printer will be worth it because you will be able to get all of that at your home for quite a small price.
It is also the best printing option for those thinking of opening a business of this sort.
Is sublimation printing expensive?
Sublimation printing is a lot more affordable than most other printing options, especially digital printing and embroidery printing options, and the whole equipment can be purchased at a much lower price and will last you for a longer period.
Conclusion
As you can see, the sublimation printing process is one of the best methods for designing different pieces of garments or interior pieces, and it is not only easy to do but also very affordable for most people.
This can be a technique you will use at home for your DIY projects, but also something that will keep your small business running. I highly recommend trying out this method and see how good it can replace all the digital printers.