Gaming mice are designed specifically for gamers to provide a lengthy period of use.
Of course, casual gamers and those who do not use a mouse a lot do not need to think about this kind of investment, but as we said in our first lines, those who use it a lot whether for fun or a job have to think about this option.
After some time you will definitely see the difference between an ordinary mice, and those configured for gaming and much serious use.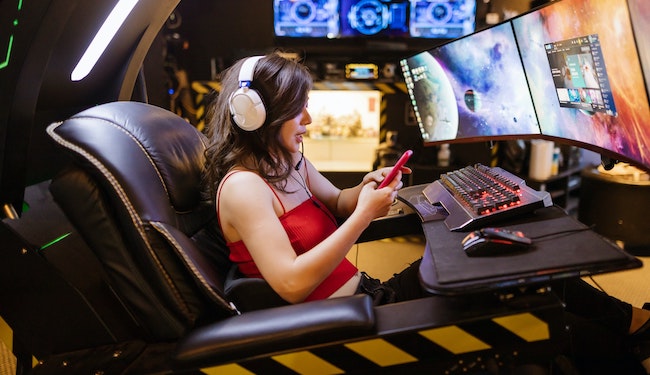 Advantages of a Gaming Mouse
In the first paragraph, we have tried to use a few words to explain why you need it, but now we will spend some time explaining the advantages of a good gaming mouse.
Here's a break down of the advantages:
Quality materials for performance
Ergonomical designs for comfort & health
Active, never switches off
Programable buttons to do specific tasks
Durability and Performance
We have said in the first lines that the materials used for gaming mice are far above the quality of ordinary mice.
And we can definitely confirm and repeat it a hundred times in as many texts as you want.
Bear in mind that quality materials mean that they will last longer, and therefore it will save up some money for future investments in gaming gear.
Comfort and Ergonomy
During the long periods of gaming, you need something to "ease the pain in your hands", so the creators of gaming gear have come up with specifically designed mice.
Whatever gaming mouse you choose be sure that you will not feel uncomfortable while using it because they are created to conform to your hand.
Trust us, comfort and especially ergonomic design will be of much help for you when you need to finish something long and boring at your job, or simply when the game is intense, and you have to play the famous "one more hour".
It Does Not Turn Off
Imagine a situation where you play an intense game with your friends, but you have to stay inactive for some time for various reasons.
And when suddenly it starts again, your mouse is turned off due to the fact that ordinary mice can turn off to save up some energy, after some time.
Thanks to the gaming mouse there will be no turn-offs and no delays, so do not worry, just concentrate on your game.
More Options & Flexibility
Gaming mice come with a few buttons that you can assign to do various things.
Even if you are at work, you can assign them for specific options like "delete" or "paste".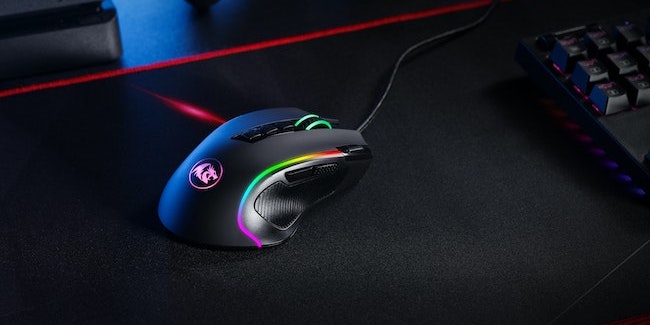 It is needless to say that gamers need those buttons in order to assign them for a plethora of purposes in-game. For example, in CS you can assign one of them for throwing a grenade, so you do not have to hit a few buttons on a keyboard.
Moreover, we do not have to say that ordinary mice do not have these options, so the choice is clear.
Why Use Gaming Mouse
Now, let's take a look at why people even use gaming mice.
First of all, they have a pleasant design, configurable buttons, and customizable weights.
Secondly, they improve gameplay, and you will become more precise in certain aspects of games you play, especially if they demand a careful approach and accuracy.
Disadvantages of a Gaming Mouse
When it comes to disadvantages, the gaming mice have it, like any other product. Let's take a look at what the drawbacks are.
Pricey Peripheral
We all know that improvements cost. Gaming mice are not an exception.
Of course, their overall price is a bit costly, but surely, you can find types that are cheaper even than the regular ones?
Disadvantages of a Wired Gaming Mouse
Importance of Gaming Mouse
This part basically sums up the whole story about the gaming mice, but it can shed another light on them, as well.
The importance and purpose can be invaluable for gamers.
Those few additional gaming buttons can make a difference between victory and defeat in a game.
You can play better, cut down the time needed for a response, and finally be more precise and effective. These advantages are of huge importance for FPSs and MMORPGs.
Why Should I Buy a Gaming Mouse?
With the constantly improving world of games and more ambitious gamers from all around the world, you have to have the best possible gear at your disposal.
The aforementioned ergonomics helps you decrease the likelihood of injury.
If you are a heavy gamer, who use a computer for God knows how many hours a day, there is a high potential of developing serious issues with your hand, so avoid that, choose the ergonomically designed and tested gear.
Finally, there is an aesthetic part of the whole story. It simply looks better!
Purpose of Gaming Mouse
The main [highlight-it color-1]purpose of a gaming mouse is to increase your performance, not just necessarily in games, but you can also use it for work[/highlight-it].
Most gaming mice have the response time of 1ms, which allows you to react extremely fast. This is quite important in competitive games, such as shooters, for instance.
FAQ
Is a gaming mouse necessary?
Of course not! In life, nothing is necessary. 
But enough with philosophy. If you are a gamer or tend to be a serious gamer one day, who will spend hours and hours in front of the screen, we recommend you save up some money and buy the mouse!
Bear in mind that times are changing, and that contemporary models of gaming mice are becoming more and more affordable every day. 
So, play it smart, save up some money, dedicate yourself to a goal or enjoyment, and get yourself the best gear possible. 
How important is a gaming mouse?
For serious and professional gamers really important. 
For those competitive, it can mean a difference between a defeat or victory in matches or campaigns against their friends. 
In the text above, you will find more details about its ergonomic, gaming and structural importance. 
How to change gaming mouse button functions?
If you have a gaming mouse there are different kinds of software that you get or download from the internet. 
When you open the software, you will see a part where it allows you to set or customize the mouse functions. 
You can even set it to be a macro key for Overwolf or Discord. 
Final Thoughts
So, we have come to the end of the sort of discussion about the gaming mice.
If you are interested in them, and why should not you be, check heavy gaming mouse where you can find our best choices when it comes to gaming mice.
Overall, we think that a purchase of a gaming mouse will be a great thing to do, especially if you are into serious gaming.
Therefore, we hope that this text helped you and that the next step is to choose the right one for yourself.